The Town Hall, housing the municipal offices, was opened in Bay Street in 1881, one of many impressive buildings of this decade. In 1884 the Borough of Sandridge became the Borough of Port Melbourne. The new name was intended to emphasise its locality as part of the capital of the booming state of Victoria and as a port, in spite of the fact that the new port was in west Melbourne.
The 1880s was a decade of great prosperity and overconfident investment in Victoria. Port Melbourne was no exception.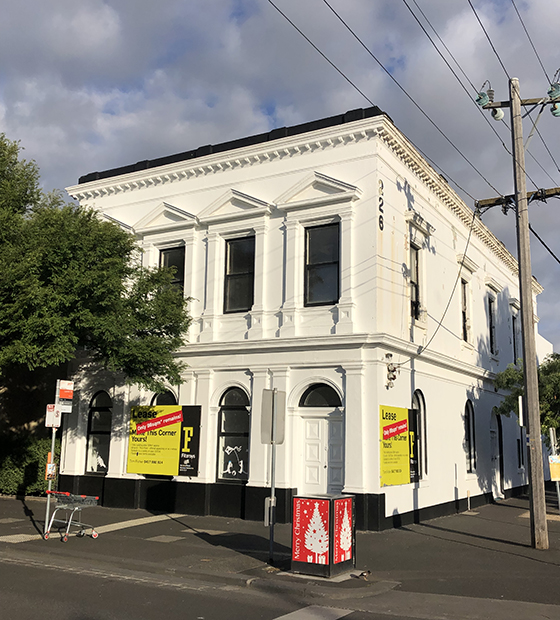 A number of building societies opened as well as banks, offering easy money for development. Although the building has had many uses since it was originally constructed, the Port Building Society on the south-east corner of Bay and Liardet Streets still stands.
The land on the north side of the railway line was developed once the drainage work there was completed although a massive flood in September 1880 might suggest that the drainage work had been inadequate.


There was a rapid surge of building on the newly subdivided land and many of the houses built then are still standing.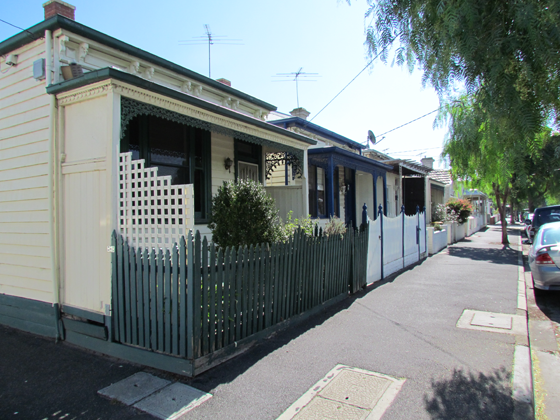 However there were a row of notoriously bad houses, also in Farrell Street, built by Jane Slaven and her husband. The Council health inspectors eventually had them demolished as unfit for habitation.
Older Bay Street buildings were remodeled or replaced in a frenzy of activity. A few familiar examples are: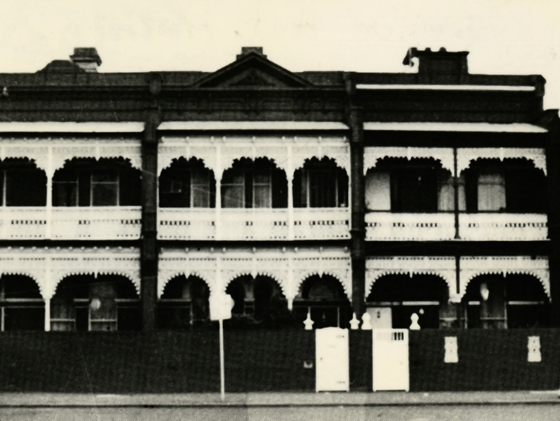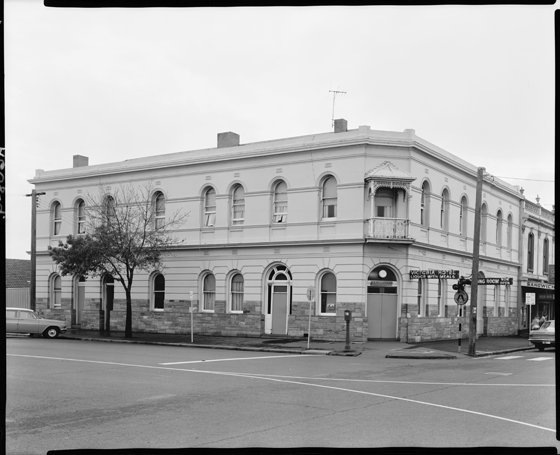 In neighbouring streets some impressive houses were built, perhaps the grandest of them all, Guernsey House. The house, at the corner of Esplanade East and Bridge Street, was built in 1882/83 for Peter Grut and his wife Mary, parents of Henry Brouard Grut, Peter Gallienne Grut and John Bichard Grut. Henry was born on the island of Guernsey in 1853 and the family came to Victoria in 1855 where Peter Gallienne was born in 1857. John was born in Sandridge in 1861. The two younger brothers became architects with John first advertising as such in 1884 and Peter Gallienne doing likewise in 1885.
1870 – 1880 | Decade x Decade | 1890 – 1900