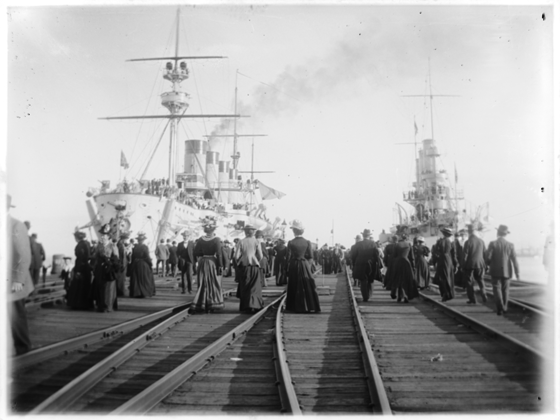 In August 1908 the Great White Fleet arrived in Port Melbourne. These ships of the United States Navy were on a world tour and had been specifically invited by the Australian Prime Minister, Alfred Deakin, to make an official visit. This invitation was issued by him, not by the British government, the first time Australian sovereignty had been asserted in foreign policy. The image above shows some of the massive crowd of people who came to Port Melbourne to see over the ships and to welcome their crews.
The year 1901 is remembered as the year of Federation but in 1901 in Port Melbourne the big news was the government transfer of the railway workshops from Port Melbourne to Newport. The workers had to either move to the other side of the river or face a long search for other employment.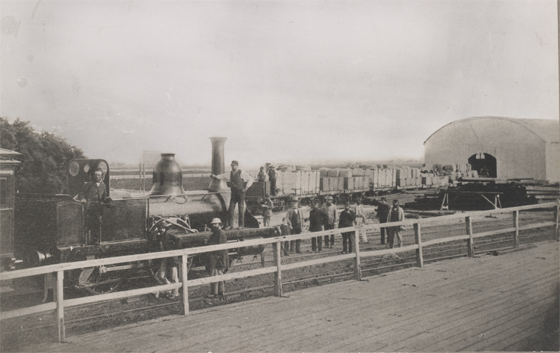 The railway workshops were on land to the east of Railway Pier.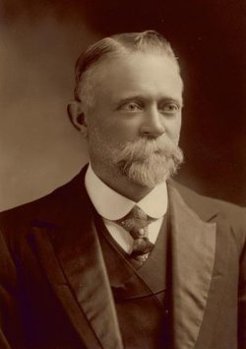 Port Melbourne was part of the new federal electorate of Melbourne Ports that also included Williamstown. The first member for this seat was Samuel Mauger, a leading social reformer in Melbourne and one time representative of the Hatters' Union on the Trades Hall Council.
In 1900 a small contingent of Victorians went to the Boer War to fight with the British army. Although so few men were directly involved, the event made a very big impact and great crowds lined Bay Street to farewell them. The events of the war were closely followed in the newspapers.
One of the most common local shops was the bootmaker who usually made, as well as repaired, shoes and boots. Port Melbourne was the second most important boot manufacturing suburb in Melbourne. The largest boot factory was Marshalls in Nott Street but small shops like Demmlers on the corner of Bridge and Evans Street were very common.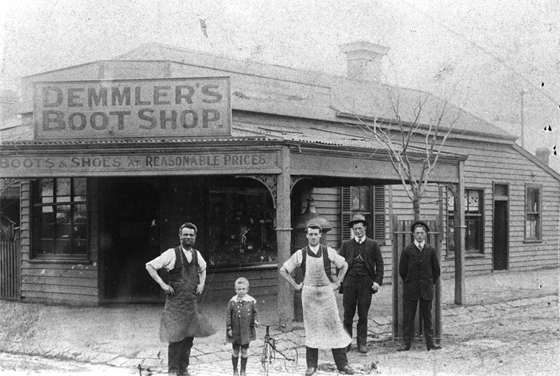 Another very common small business was the blacksmith. Everyone who owned a horse and cart needed the smith's regular services to shoe horses and repair wheels. One of the best known in Port was Edward's Forge.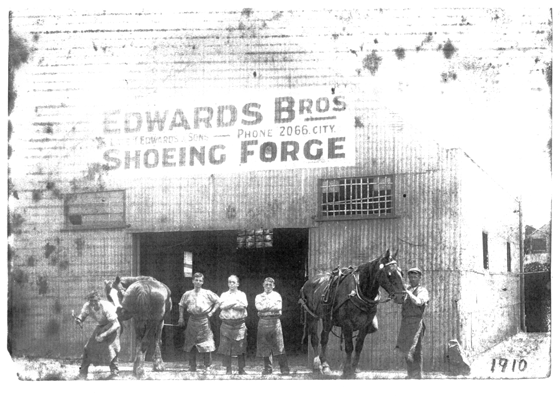 At the Graham Street Methodist Church in 1904 the choir performed in celebration of the 60th anniversary of the settlement of Melbourne. The impressive building once stood on the corner of Graham and Nott Streets. It was sold, demolished and a block of units now stands on the site. 1900 was a time when churches were a centre for community events as well as places of worship.