The first half of this decade was dominated by World War II and the second by the transformation of Fisherman's Bend that had a key role in post-war reconstruction.
Once again troop trains rattled from Flinders Street Station to Station Pier carrying soldiers leaving for overseas service. Factories recently built for aircraft manufacture were rapidly converted to the assembly of military aircraft and car manufacturing was converted to the assembly of ambulances.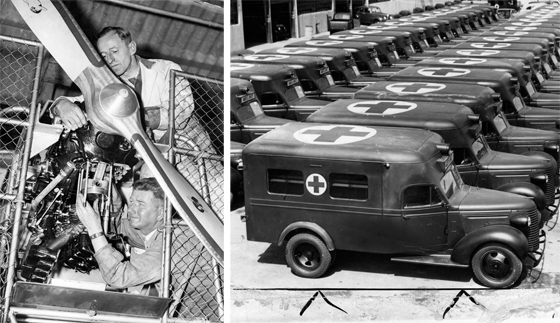 In 1941 there was fear of imminent Japanese invasion, although it was never publicly admitted that a Japanese submarine had sailed close to Port Philip heads or that a Japanese aircraft flew over Port Melbourne.
Air-raid shelters were dug in many back gardens and an air-raid siren was installed on the roof of the Police Station.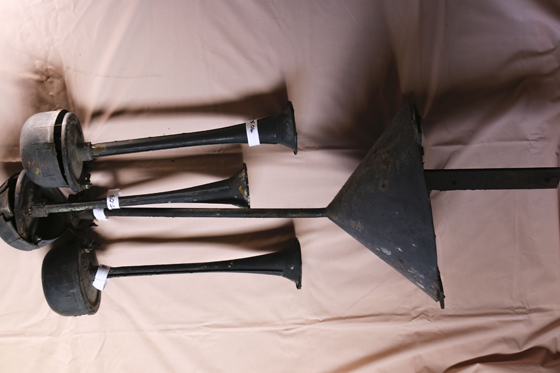 HMAS Lonsdale naval base on Beach Street was an important training centre for recruits. Most navy recruits from Victoria spent at least some time there. The Answering the Call memorial on the seafront commemorates this. In 2021 the site is occupied by the apartment block "HMAS".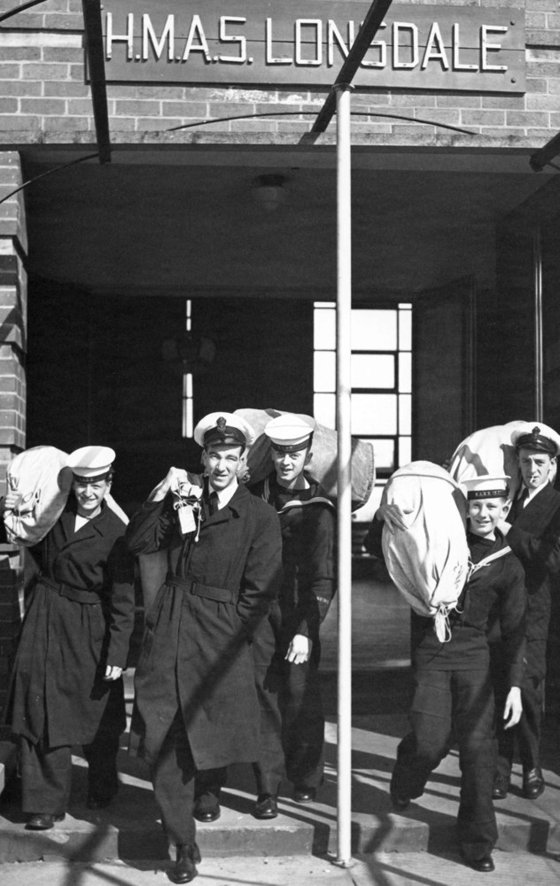 Daily life in Port Melbourne resumed its regular pattern at the end of the war in the Pacific in August 1945, although food rationing of some essential items remained in place for several years.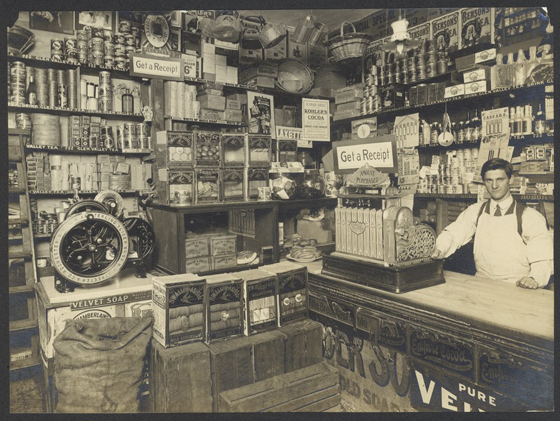 The interior of this grocers shop at that time was a very familiar site. Many goods such as flour, sugar and biscuits were not packaged but sold from hessian bags like the one that can be seen to the left in this photograph of Benjamin Bolton's shop.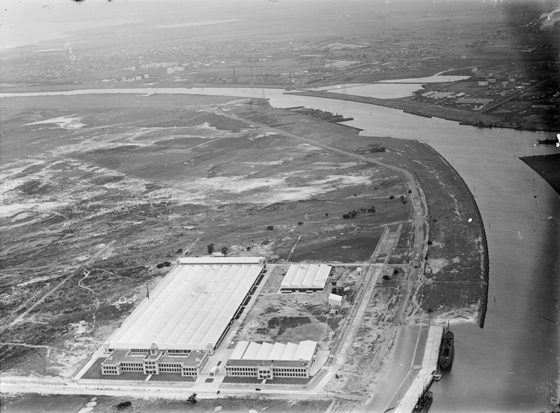 The factories on Fisherman's Bend were rapidly converted from their wartime role producing ambulances and other military vehicles to peacetime production. The industries of Port Melbourne were a vital part of the post-war reconstruction.