Dr Stefan Schutt is documenting 'ghost signs' around Melbourne. That led to thinking about signs in Port Melbourne.
Port Melbourne's most splendid signs would have to be those that adorned the UDL building (now the id apartments) on Pickles St. They were painted by sign writer Keith Martin. UDL was a successor company to Joshua Bros Distillery which made brandy, whisky and rum here. More on Joshua Bros another day – this post is about signs.
It is perhaps unlikely that in today's more alcohol sensitive times that such overt advertising would be considered acceptable. The mural was required to be preserved in the redevelopment to apartments. The photograph below shows them in all their splendour – uninterrupted by window openings.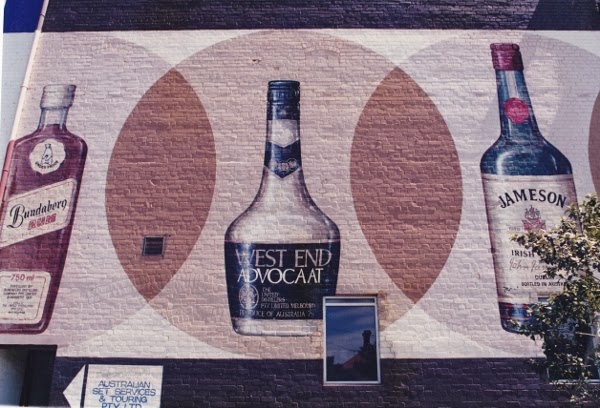 The sign below is painted on the rear of the service station on the corner of Salmon St and Williamstown Road. Can anyone tell what product Diamond Hudson was?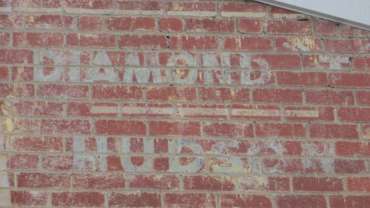 An all time favourite is the barely discernible Rootes sign on the roof of the former car makers in Salmon St (south side) between Williamstown Road and Plummer Street. Sharing this photograph with you even though you can probably barely make out the sign – a better photo taken from above would show it more clearly.
Schutt says the signs
'remind us that the places we inhabit have former lives. We can easily forget that we're not the first to navigate these streets and live in these buildings.' (Age 28 September 2013)
Do you know of of any other signs of interest in Port Melbourne?
Sources and further information
Ghost signs exhibition on line Ghost Signs : Fading Ads from a bygone era