Launch of the ANZAC Centenary at Princes Pier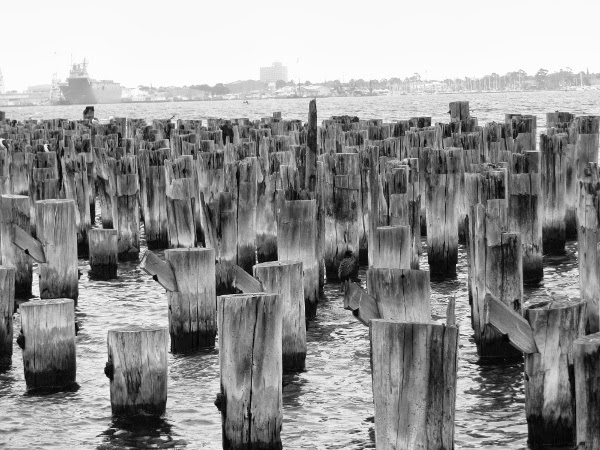 In a way it was fitting that it was a grey and rather sombre day for the launch of the ANZAC Centenary commemorations at Princes Pier.
Today marks the day 99 years ago that the HMAT Orvieto departed from then Railway Pier in Port Melbourne. The Orvieto troop ship was the lead ship in the convoy to Albany, and then again led the convoy to the Middle East.
Ted Baillieu, chairman of the ANZAC Centenary Committee, spoke of the moment of enlisting as a moment of dis-connection – when people separated from families, friends and communities. The ANZAC Centenary project is an opportunity to re-connect through personal and family stories to the shared history of the First World War.
A descendant of one of the soldiers on the Orvieto has gone on just such a journey into his father's past. At this distance he can only imagine what motivated his father to volunteer in those early days of the war. He referred to the amazingly extensive and accessible resources available to any person inquiring into their family history. They are available to us all.
PMHPS has made a list, for further exploration, of all those on board the Orvieto who gave a Port Melbourne address. (Of course, they are also available through the embarkation lists below).
A brief scan suggests that Albert Street had most people on board.
More information
ANZAC Centenary Sharing Victoria's Stories
Orvieto embarkation including embarkation lists and images