Metropolitan Planning 1929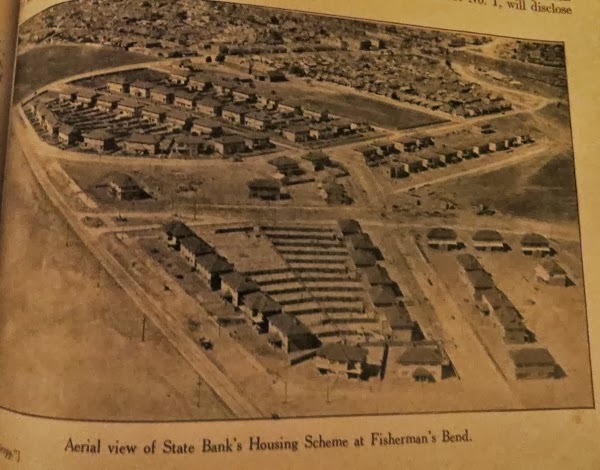 Last week, Premier Napthine and Planning Minister Guy released Plan Melbourne which sets out the government's vision for Melbourne to 2050.
In the Society's collection is a copy of the first plan for Melbourne prepared by the newly formed Metropolitan Town Planning Commission in 1929. While the whole report is full of interest, unsurprisingly PMHPS headed straight for the Port Melbourne references. The report is also available online, downloadable chapter by fascinating chapter.
By 1929, a considerable number of the Garden City Bank houses in and around Crichton Avenue had been completed or were under construction.
Of particular interest are references to places still topical or in contention today. The further development of Fishermans Bend was contemplated in the Plan as follows:
'Fishermans Bend aimed at the creation of an industrial suburb of which 340 acres were planned for residential development, 420 acres for industrial purposes and over 80 acres for open space and playing fields.' (p254)
More
State of Victoria Department of Environment, Land, Water and Planning Plan for General Development (1929)