Port Melbourne on location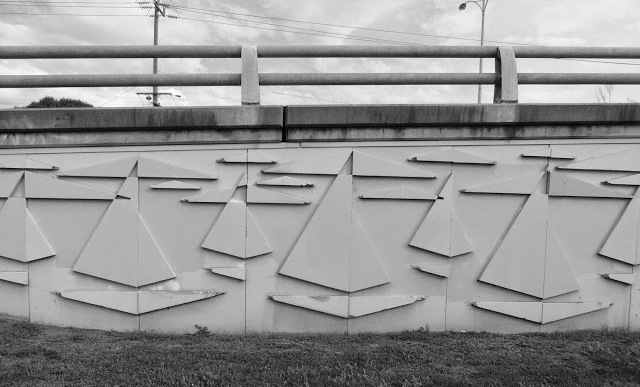 A glimpse of the Graham St overpass in the current TAC (Transport Accident Commission) road safety campaign triggers a post about Port Melbourne as a location in films.
Port Melbourne was the scene of the early 1905 Limelight documentary film showing Swallow and Ariell and employees leaving the building from a very recognisable Rouse St.
The late 1980s was a hugely creative period for the Australian film industry in Port Melbourne – centred on the large industrial buildings and low rents in Rouse St. Most well known was Nadia Tass and David Parker's Melbourne Film Studio (now the Zinc apartments) which was destroyed by fire in the late nineties.
For some filmmakers the decaying, abandoned industrial buildings provided a post apocalyptic setting as in this scene of the Halls of Justice in Mad Max using Harper's Starch Factory (now Sandridge Bay Towers).
The comedy series Full Frontal often used Port Melbourne locations to film its sketches. The Whippy Van Chase (1.5 mins) reveals profound changes in the built environment and in community attitudes over the past twenty years. In case it takes you a while to find your bearings, the sequence is filmed in the street segment of Graham St between Esplanade West and Pickles St. The Graham Hotel and Sandridge Bay Towers are the reference points. The Port apartments are not yet built and the Gasworks is still in evidence. The style of humour in this clip, the portrayal of children, as well as a casual approach to road safety contrast with current attitudes.
Do you know of any other examples of Port Melbourne on film?
Sources and further information:
Abc.net.au, (2014). Limelight – Films of the Time. [online] Available at http://www.abc.net.au/limelight/docs/films/5_1_3_12.htm [Accessed 22 May. 2014].
Anon, (2014). [online] Available at MadMaxmovies.com http://www.madmaxmovies.com/making/madmax/Gasworks/index.html [Accessed 22 May. 2014].
The Mr Whippy Van Chase http://youtu.be/IfumiBrDGUI [Accessed 22 May, 2014]