Historic Marriage Records Preserved by the PMHPS

The original Church of England in the Borough of Sandridge was established in a tent on the corner of Bay and Graham Streets in 1854. It was reported in the Church of England Messenger of 1854 that '…a commodious tent, we'll fitted up, has been opened for Divine Service on Sundays and for a school during the week.'
To replace the tent, an iron church building, manufactured in Bristol, was brought out to Australia in thousands of pieces and erected in December 1855. The PMHPS now holds the inventory of all these pieces along with the church's marriage records from 1855 to 1963.
When the iron church blew down in 1909, a new Church was built in 1913 and Holy Trinity became a landmark until the church building was sold to developers who incorporated it into a block of apartments.
At this time the PMHPS realised the historical significance to Port Melbourne of the Holy Trinity records and sought permission to preserve and incorporate them into the PMHPS collection.
These wonderful registers recording so many marriages in Port Melbourne have also been incorporated in the PortPeople family history database which can be viewed at the PMHPS in the Port Melbourne Town Hall.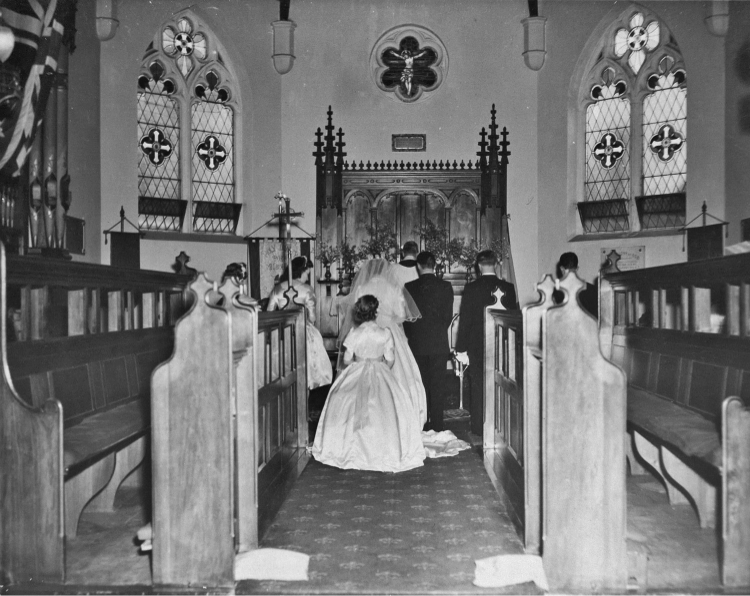 References
Bride, Margaret and Graham, The Borough and its People ,PMHPS 2013