Perrett, Stanley Charles (2015)
Place of Birth: Geelong, VIC
Age: 22 years 3 months
Enlistment Details: Thursday, 14 January 1915 – Melbourne, VIC
Service Number: 2015            view online service record
Address:
23 Lyne Street
Port Melbourne, VIC
Next of Kin:
Norah Perrett (mother)
23 Lyne Street
Port Melbourne, VIC
Embarkation Details:
Date: Saturday, 17 April 1915
Ship: HMAT Hororata A20
Port: Melbourne, VIC
Unit: 7th Infantry Battalion – 5th Reinforcements
Fate:
KIA: Wednesday, 19 July 1916
Place: France
---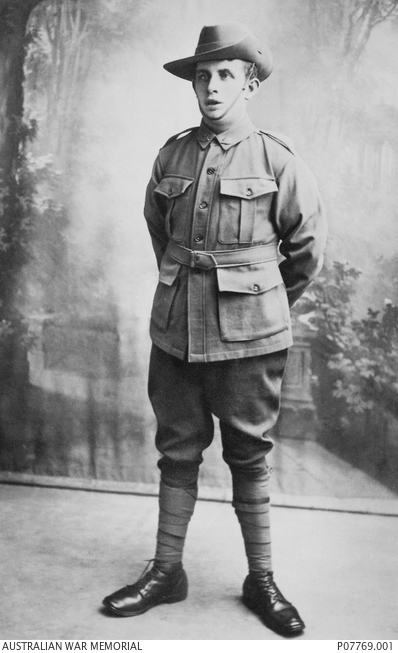 ---
There is no Lyne Street in Port Melbourne, perhaps it should by Lyons Street.
Brother: George Alfred Perrett
Private, 59 Infantry, killed in action 19 July, 1916, France, age 23, commemorated VC Corner Australian Cemetery, France.
Parents: Alfred and Norah PERRETT, born Geelong, educated Nott Street SS. His mother was shown as 23 Lyne (Lyons?) Street, but shortly after at 485 City Road, South Melbourne Circular returned from 485 City Road, Brother, 254, George Alfred PERRETT enlisted from there, February, 1916. Perrett was killed in action during the 5th Division's attack on German positions at Fromelles on the night of 19/20th July 1916.
Additional research by Brian Membrey