A Fresh Look at Fishermans Bend
17 April 2015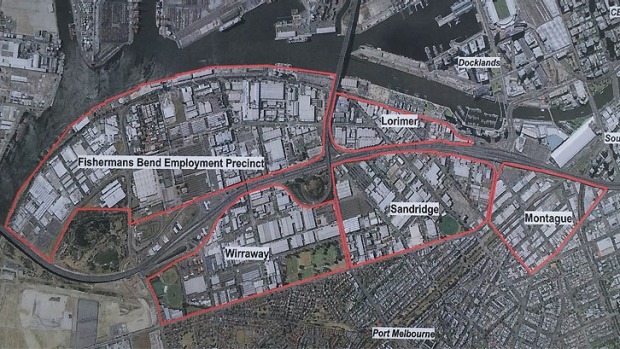 Planning Minister Richard Wynne today announced a welcome review of planning for Fishermans Bend.
The review promises to 'work with the community every step of the way' on future planning for the urban renewal area.
A major change to the former plan is the addition of a fifth precinct focusing on business and employment. It will take the urban renewal area from 250 to 455 hectares.
Interim height limits have been put in place as illustrated on the map below.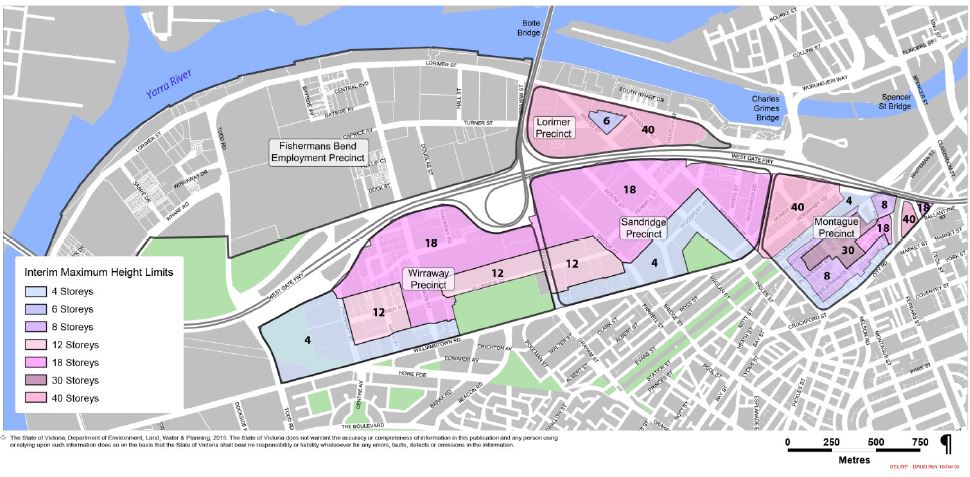 Here is the media release.