Sandridge was lucky. It was because of its significant position on the bay that the Melbourne and Hobsons Bay Railway was opened, and favoured with so generous a grant of land on which to lay its tracks. Along that short rail route between Flinders Street and the bay, a strip of Crown land one hundred yards wide was set aside as a reserved open space.
The progressive naming of the railway reserved paid tribute to nine senior Councillors and one City Engineer.
George Samuel Walter was a Councillor for forty consecutive years from 1897 to 1937, Mayor 1902/03 and 1934/35. The first Labor Councillor elected who remained on Council, he died in office and was honoured with the bronze bust in front of the Fountain Inn (now Mardos). Walter Reserve is between Bridge and Raglan Street, west side.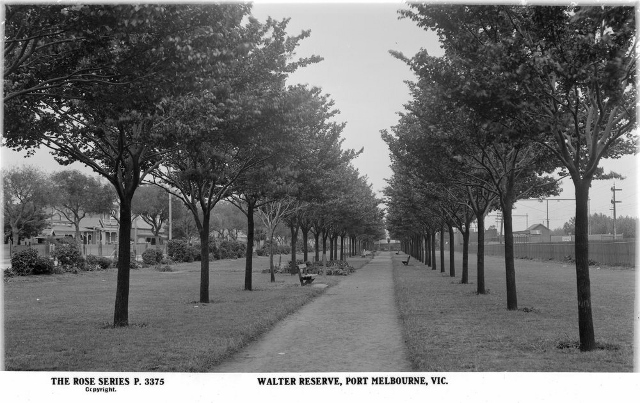 Thomas Smith, noted hatter and a Port Melbourne ratepayer, was a Councillor from 1903 to 1925, and Mayor 1906/15 and 1920/21. He lived in South Melbourne, and had previously been a Councillor and Mayor of that City, as well as an MLA and JP. He died in office. Smith Reserve is between Bridge and Raglan Street, east side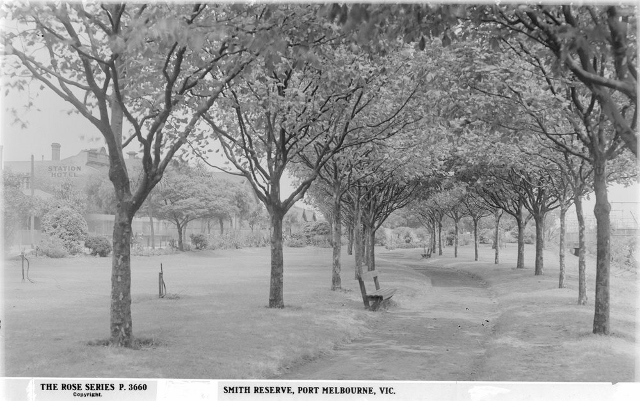 Richard Henry Gill, malster and Company Secretary was Councillor 1910 to 1919, and Mayor 1911/12, 1918/19. Gill Reserve is between Raglan and Ingles Street, west side.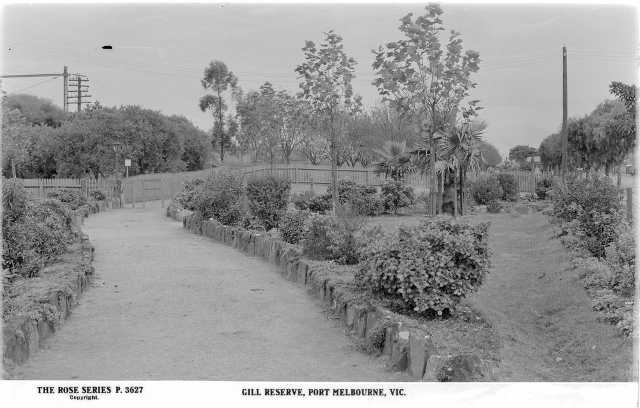 Source
Grainger, P (2003) Railway Rockeries: Tales of the Melbourne and Hobson's Bay Railway Reserves, Port Melbourne