J. Kitchen & Sons, The Candle Kings
From the Collection –  items from the J. Kitchen and Son collection 
Following the sale of Symex's Port Melbourne operation and their relocation to Shepparton, records and items from their museum were donated to PMHPS. The Society is delighted that a collection so important to the industrial history of Port Melbourne will be retained within the suburb where the company operated for over 160 years.
From its infancy in Bridport Street, Emerald Hill in 1856 to its forced relocation and eventual sprawling expansion in Ingles Street, Port Melbourne, J. Kitchen & Sons was to become a major supplier to the candle market.
Items now held by PMHPS reveal an interesting history in the production of a household item as ubiquitous in its time as is the light globe in ours. The company records reflect the changing times and fortunes of society as well, including a reference to an urgent order for candles from a storekeeper following the 'depredation of the Kelly Gang at Jerilderie'.
Setbacks the company faced included fires, the bank crash, the removal of tariff protection in 1894 and the Great Depression. John Kitchen, the company founder, died at 91 in August 1890 and was succeeded by his son John Ambrose Kitchen.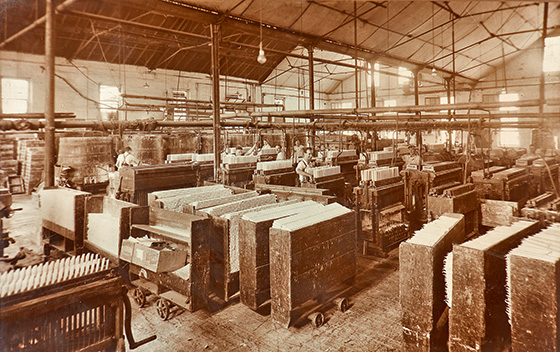 This magnificent photograph of the candle making facilities at Kitchen's was taken around 1918. Reference to a Kitchen's price list of that year reveals a huge array of different candles, starting with various household types; standard, fluted, carriage, lamp and bedroom. Specific use types were supplied for mining, plus votive and beeswax varieties for church use.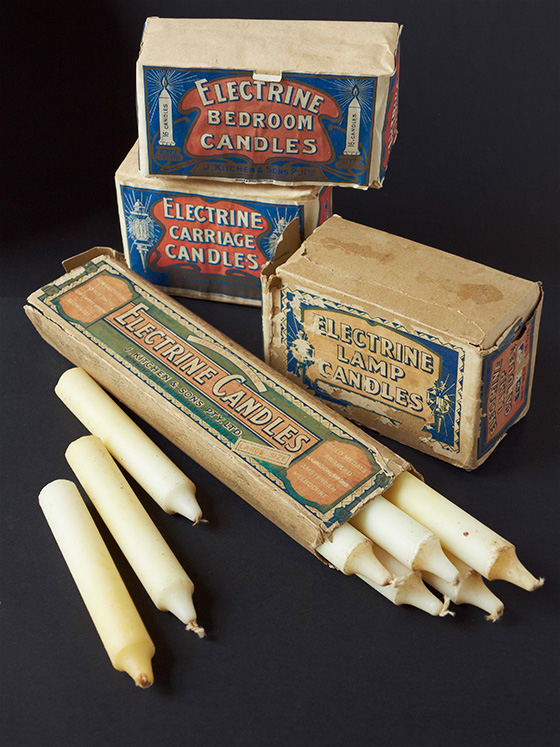 Art, decorative and novelty candles, available in a multitude of colours included tapered Patrician, Windsor, Belgravia and Spiralled. Christmas trees were also catered for, as were birthday cakes: perhaps one of the few candles still in common use today.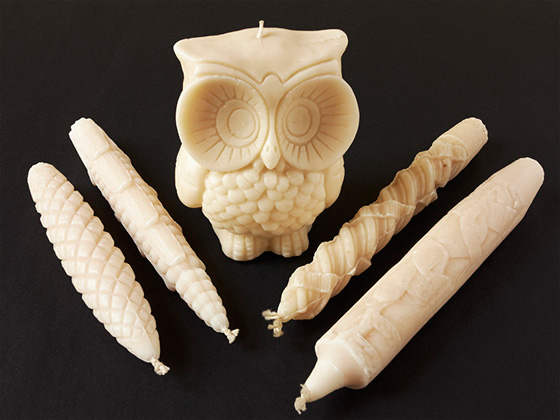 References:
Items and documents from the J. Kitchen & Sons Collection, held by the Port Melbourne Historical and Preservation Society.