Local History Talks at Boyd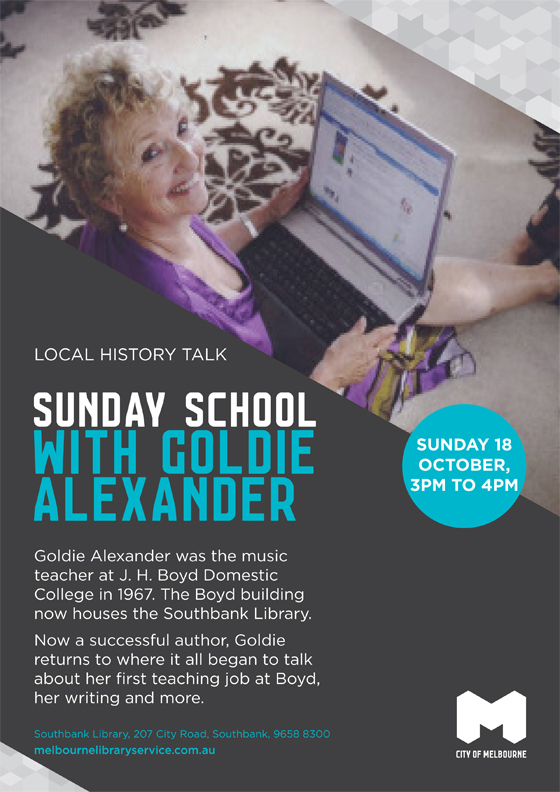 Southbank Library at Boyd are initiating Sunday School, a series of monthly Local History Talks with a different presenter each month.
In October, Goldie Alexander, the music teacher at J H Boyd Domestic College in 1967 will return to Boyd to talk about that first teaching job, her writing and much more.
Sunday 18 October from 3pm-4pm at Southbank Library, Boyd Community Hub, 207 City Road, Southbank.
This is a free event, however bookings are essential: www.melbournelibraryservice.com.au or 9658 8300.