Part of Port's history up in smoke
3 September 2015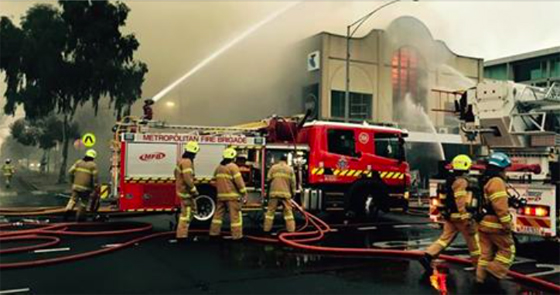 Another piece of Port Melbourne's history may have been claimed by fire. The building that was once the Port Theatre, on the corner of Bay and Liardet Streets, was severely damaged by fire last Sunday.
Around 80 fire fighters took about an hour to bring the blaze, in the two-storey building, under control.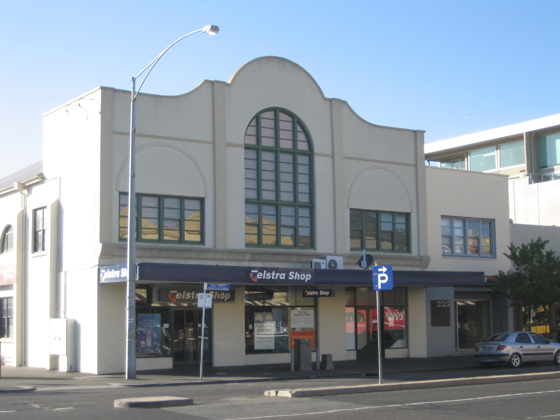 Housing a Telstra shop, a café and a massage parlour, damage is estimated at $2 million. The structural damage may mean that another bit of Port Melbourne's history is lost.
The theatre was an important part of Port's entertainment scene for a number of years. The Standard mentions in 1915 that it offered "attractive changes of programme … The films displayed are the latest arrivals and include the newest war scenes, when available".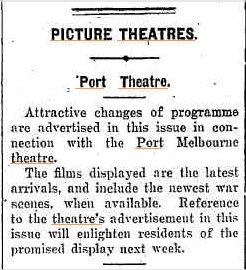 It wasn't the first time the brick building had experienced a fire – there was a blaze in 1924. The Argus reported on 9 May that with "cries of 'Fire'," "the audience made a wild rush for the door, and one woman sustained a fractured leg". The fire started in the "operating box" during the screening of "The Governor's Lady".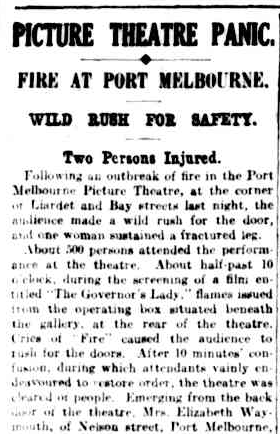 Closing its doors in 1952, senior residents remember the theatre as the "flea house" and a place for a cuddle in the back stalls. There was nothing romantic about its replacement – a battery factory.
The theatre was built on the site of the Fire Brigade Hotel, once the site of the Foundry Hotel.
written by Grant Aldous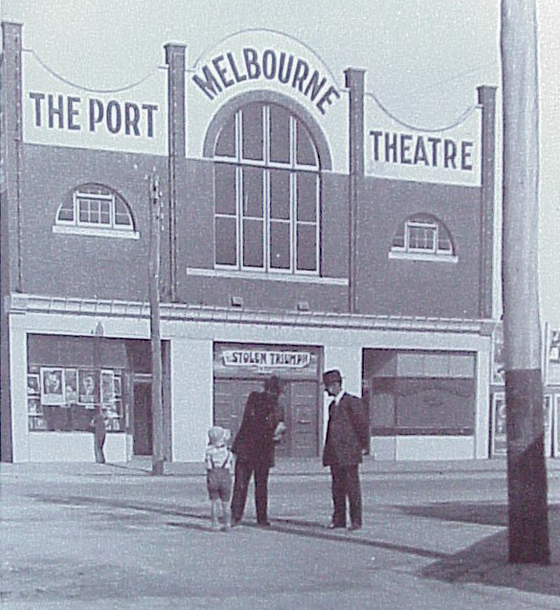 References
Facebook.com, (2015). MFB (Metropolitan Fire and Emergency… – MFB (Metropolitan Fire and Emergency Services Board) | Facebook, viewed 2 September, 2015 https://www.facebook.com/Melbourne.MFB/posts/10153502853209178
1915 'PICTURE THEATRES.', Port Melbourne Standard (Vic. : 1914 – 1920), 6 February, p. 3, viewed 2 September, 2015, http://nla.gov.au/nla.news-article91163828
1924 'PICTURE THEATRE PANIC.', The Argus (Melbourne, Vic. : 1848 – 1957), 9 May, p. 11, viewed 2 September, 2015, http://nla.gov.au/nla.news-article4366265