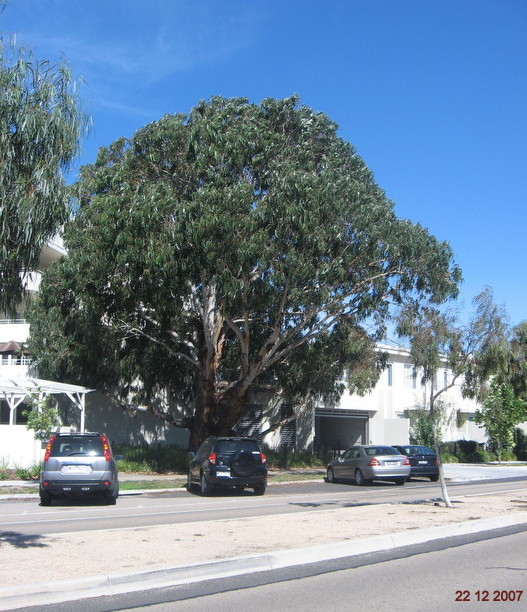 Not a trace remains of the huge Tasmanian bluegum that was such a presence on Liardet Street for many years.
Tasmanian bluegums are not indigenous to this area, of course. Perhaps the tree was planted in the eighties when there was renewed interest in Australian trees.
Earlier this year, I spoke with the arborist who was inspecting the tree, having a sense of where his close examination was heading.
While not committing to what the outcome of his investigations might be, he made this response to my inquiry: 'Put it this way. This tree could be a bit like a teenager on the couch. Yes, it grows fast and tall but it may not be very strong.' The implication was that the care and watering the tree received could have been part of the problem which led to its being felled.
The tree was vulnerable once before. In about 2001, when Becton were planning the Park development fronting Lagoon Reserve, there wasn't the same level of planning protection in place for trees that there is now.
Jayne Richards, resident of Esplanade East and a member of planning advocacy group Residents for Responsible Development, was fierce in standing up for that tree in the planning process. The advocacy was successful and the tree was retained.
In the future, people may look at this blank wall and wonder why the development was configured in this way.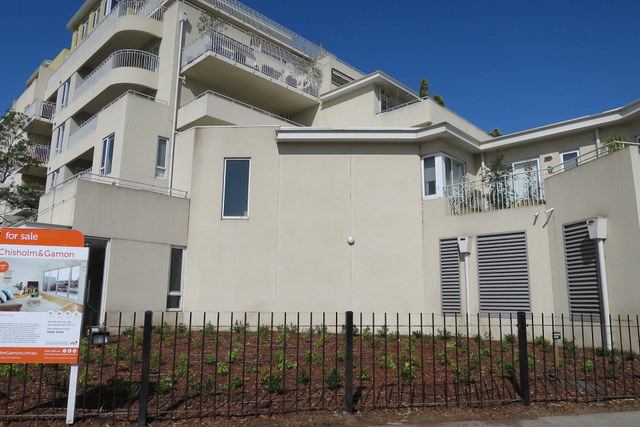 Part of the fascination of history is the things that didn't happen, as much as the things that did.
The site now occupied by the Park Apartments was formerly a laboratory for the Gas and Fuel Corporation associated with the Gasworks sites on the eastern side of Pickles St. When the Corporation moved the laboratory to Highett, there was a short lived but serious proposal to consider the use of the site for laboratories for the Environment Protection Authority which was looking for a site. There was discussion about adding a second storey and co-locating the laboratory with the Victorian Archaeological society then based in Albert Park.
The Port Melbourne Council preferred that the land be used for residential purposes.
In the end it all got too expensive and the proposal was abandoned.
Other notable trees on private property that have been lost in Port Melbourne include the magnificent 19th century Moreton Bay Fig in the grounds of Holy Trinity Church, removed in 1999 to make way for a development than never eventuated, and the huge oak at the rear of the former Dispensary in Princes St.
The Society has no quality photographs of either of these trees in their prime. If you do, please get in touch using the contact form.
Source
PROV VPRS 011544/P/0001 Unit 1 000427