Centenary Bridge & Station Pier, March 1991 by Brian Cleveland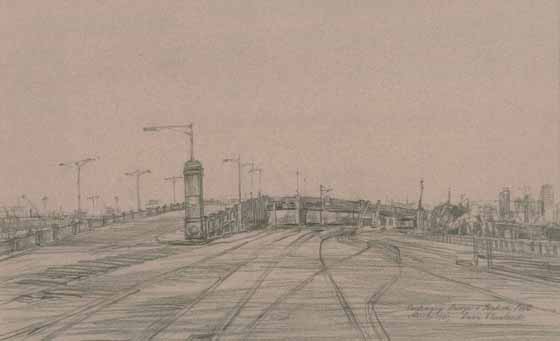 In March 1991 Brian recorded many views of Centenary Bridge just as preparations were being made to demolish it.
Centenary Bridge from Station Pier.  The 'third leg', on the left, leads up to the conventional section of the bridge.  The railway tracks on the pier lead under the bridge to Port Melbourne station.