Albert Jacka VC and Port Melbourne II
At the commemoration service held at the St Kilda Cemetery each year, Jacka's audacious acts of bravery at Gallipoli and on the western front are remembered as well as his service to the unemployed while a Councillor and Mayor of the City of St Kilda.
Perhaps less often told is a Port Melbourne dimension to the story. Captain Jacka VC returned home via Station Pier on the SS Euripides on 21 October 1919.  People crowded onto Station Pier to meet the returning troops.  The Royal Automobile Club had put out a call for people with cars to convey the returning troops to a reception in the city. There was especial interest in the first car which carried Jacka, the first Australian to be awarded the Victoria Cross.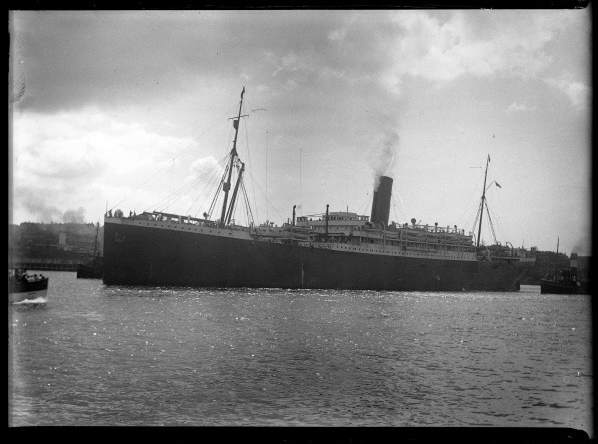 A recurrent observation about Jacka was his reticence. The Argus reported that 'Captain Jacka steadfastly refused to say anything to the several press representatives who sought to interview him.'
All along the route to the Melbourne Town Hall crowds gathered to watch the procession. When the first car emerged from the portico at the Town Hall,  the crowd called out 'Stand up Jacka, and let us have a look at you. The reluctant Jacka was hoisted to his feet and the crowd and the camera men had their opportunity.'
Jacka died on 17 January 1932. He was only 39.  On the day of his funeral, it was 42.7 degrees at 2.30 pm. Even so 'eight hundred returned soldiers, many of them suffering from war wounds, marched in the procession, while nearly two thousand unemployed joined in the cortege. At St Kilda an additional 500 returned soldiers, the majority from Captain Jacka's old battalion, joined in the procession.'
Bean said of Jacka that 'He did not minimise his actions afterwards in talking of them. But unlike many other men who won the VC … it left him afterwards as he was before.'
Read more about Albert Jacka VC
Argus, Tuesday 21 October, p6 via Trove
Robert Macklin Jacka VC Australian Hero p265