Albert and Alfred Streets
Albert and Alfred Streets are two narrow streets formed west of the railway in the 1870s.
Both streets run from Farrell Street towards Graham. Alfred stops mid-block after Union Street while Albert is split by Graham Street and continues to Poolman Street.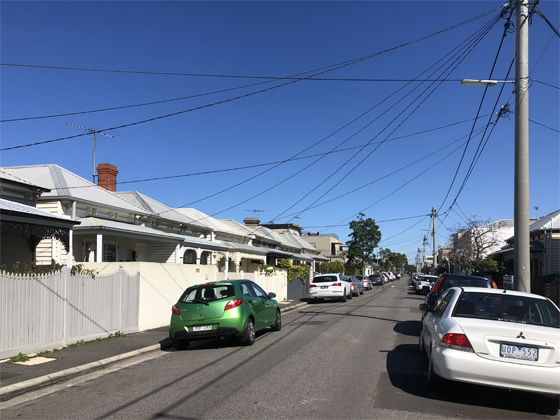 Albert Street was named for Prince Albert, Queen Victoria's Consort and due to its narrow width is one-way above Graham Street.
Alfred Street is named for Prince Alfred, Duke of Edinburgh, Queen Victoria's son. It is also one-way.
Prince Alfred was the first British royal to visit Australia when he came to these shores in 1867. He landed at Railway Pier where he was welcomed by large crowds and proceeded by carriage along Beach Street to Bay Street and on to the City.
In addition to Alfred Street, we have the Prince Alfred Hotel in Bay Street, near the Town Hall, as a another reminder of his visit.
And in the Society's collection we have a design for a triumphal arch drawn up by Sandridge Council for Prince Alfred's visit. The plan includes measurements in pencil for erecting the arch in Bay Street at Liardet Street, Bridge Street and the Fountain Inn. It is unclear whether any arches were constructed in Port Melbourne and presumably these locations were considered as possible locations rather an arch at each location.