Description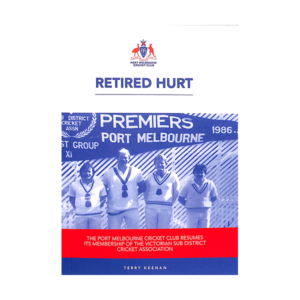 Retired Hurt – The History of the Port Melbourne Cricket Club: 1974-75 – 2021-22 by Terry Keenan
Terry Keenan 2022, soft cover, illustrated.
Following on from Once Were Champions and Two More Flags, Terry Keenan has produced the third and final volume of his history of the Port Melbourne Cricket Club covering 1974-75 to 2021-22 where the club resumed their membership of the Victorian Sub District Cricket Association.
Prices are in Australian dollars. No GST is chargeable.