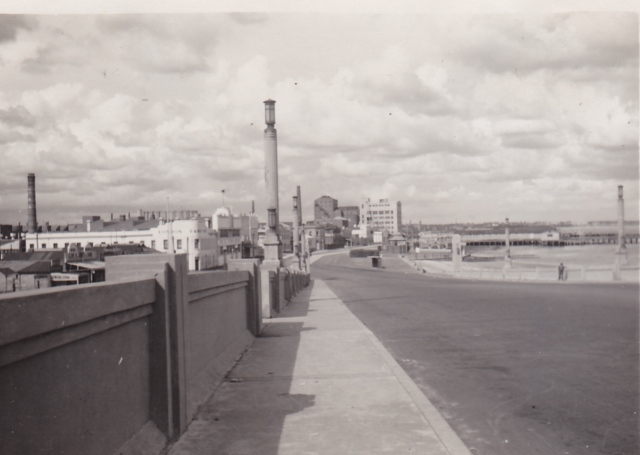 It was not known as Centenary Bridge when it was built, but as the 'Overhead Bridge at Station Pier'.
It was constructed in 1934 to make the 'disgraceful' Port Melbourne waterfront more attractive in Victoria's 100th year. For decades, complaints about our waterfront's unsightliness had gone unsorted. The piers with their handsome gatehouses at least had been completed, but the unfortunate contrast of industrial foreshore with the streamlined, art deco liners that were then arriving was increasingly evident. With Royal visitors expected for Centenary celebrations, something had to be done about it.
Moreover the existing situation at the piers – where no bayside road crossed the rail lines so that sole access to Princes Pier was by train or via Swallow Street – was brought to a head by the rising use of motorcars whose drivers needed access to the piers.
The new bridge would solve both problems. And because it was built by 'susso' labour, it also solved a third, in that time of severe depression and unemployment.
It went up quickly, begun and completed in 1934. In future, it would not be as easy to remove.
Arching stylishly over the railyards, the new overhead bridge – a world rarity because of its third exit descending onto Station Pier – was a suitable entrance to Victoria, ready when the Duke of Cornwall disembarked to lead Victoria's Centenary celebrations.
For another account
David Thompson Centenary Bridge, Port Melbourne