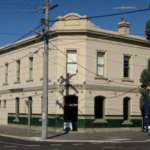 Pubs have more lives than cats. The Graham Hotel is about to embark on a new one. The Graham Family Hotel was constructed on the shallow shore of the Sandridge Lagoon beside the Graham Street footbridge in 1872 for Alfred J. Johnson, a stevedore. The substantial, two storey brick structure in the Free Classical style was designed by architect … [Read More...]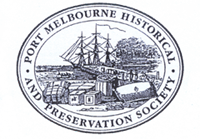 The Port Melbourne Historical and Preservation Society is a totally voluntary, non-profit, incorporated organisation founded in 1993 to preserve the identity of our historic port town.
Images must not be reproduced without prior written permission.