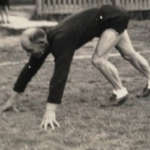 In the Society's April 2020 Newsletter, David Thompson relayed the story of the discovery that P A May of 137 Esplanade West, Port Melbourne appears in the Register of Entrants for the 1946 Easter Carnival at Stawell. The large registers are held at the Stawell Gift Hall of Fame and it was Wendy Hopwood from the Hall of Fame who uncovered the … [Read More...]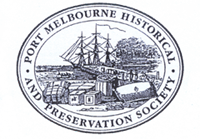 The Port Melbourne Historical and Preservation Society is a totally voluntary, non-profit, incorporated organisation founded in 1993 to preserve the identity of our historic port town.
Images must not be reproduced without prior written permission.