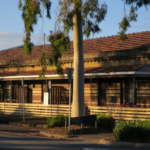 Ray Jelley writes An enquiry from Julie Peck of Drouin about her grandparents, Herbert and Emma McConnell, was the spark that ignited a warming fire of historical research on a cool autumn night into the cottages at 53 – 63 Bridge Street, currently nearing the completion of an extensive renovation. Julie's great grandparents William and … [Read More...]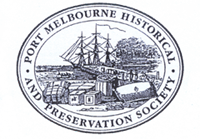 The Port Melbourne Historical and Preservation Society is a totally voluntary, non-profit, incorporated organisation founded in 1993 to preserve the identity of our historic port town.
Images must not be reproduced without prior written permission.