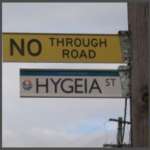 These three streets in Port Melbourne are named after the Bay excursion paddle steamers that traveled from Station Pier down the Bay to Mornington, Sorrento, Queenscliff and Portarlington from the turn of the 20th century to the Second World War. There are only 8 houses in Ozone St, 8 in Hygeia St and 11 in Weeroona St. The short streets are … [Read More...]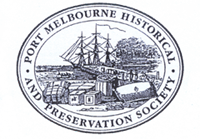 The Port Melbourne Historical and Preservation Society is a totally voluntary, non-profit, incorporated organisation founded in 1993 to preserve the identity of our historic port town.
Important Notice – PMHPS Online Shop
Due to the on-going COVID-19 restrictions in place in metropolitan Melbourne we will find it difficult to fulfil orders through our website shop.
Please be aware that there will be significant delays getting the item to you and we suggest that you delay your order until those restrictions have been eased.
Images must not be reproduced without prior written permission.