23 January 2020 Ray Jelley writes In somewhat of a coincidence I began this article on 20 December 2019 – a day that almost broke the record for the hottest Melbourne day in December for 143 years – the temperature reached 43.2 degrees Celsius at 6:00 pm. On 20 December 1946, the temperature rose to 104 degrees Fahrenheit or 40 degrees … [Read More...]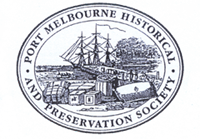 The Port Melbourne Historical and Preservation Society is a totally voluntary, non-profit, incorporated organisation founded in 1993 to preserve the identity of our historic port town.
Images must not be reproduced without prior written permission.