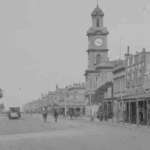 by David Radcliffe On Saturday evening, 7th February 1903 a series of robberies took place in Esplanade East followed by a high speed chase down Spring Street East culminating in a dangerous collision with a cable drawn tram in Bay Street opposite the Town Hall. The unfolding drama was captured by an unnamed staff reporter at the Argus … [Read More...]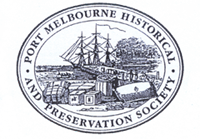 The Port Melbourne Historical and Preservation Society is a totally voluntary, non-profit, incorporated organisation founded in 1993 to preserve the identity of our historic port town.
Images must not be reproduced without prior written permission.