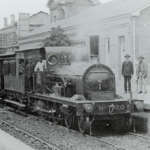 Ray Jelley Victor had an intriguing way of letting his mother know that he would soon be arriving close to home so that she could deliver his lunch to him without interrupting his work-day – he blew the train whistle. This oral history record was made by Margaret Nayban in 2006 and written into the Port People database. Margaret went on to … [Read More...]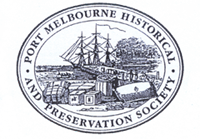 The Port Melbourne Historical and Preservation Society is a totally voluntary, non-profit, incorporated organisation founded in 1993 to preserve the identity of our historic port town.
Images must not be reproduced without prior written permission.