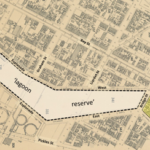 by David Radcliffe In the 1890s, the name 'lagoon reserve' applied to any part of the strip of reclaimed land, bounded by Esplanade East and Esplanade West, extending from Bridge St to Rouse St. Formed by filling in the Sandridge Lagoon, it was also known as the 'lagoon lands'. The recreational park we know today as Lagoon Reserve, between … [Read More...]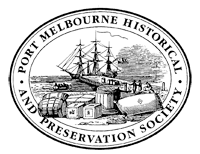 The Port Melbourne Historical and Preservation Society is a totally voluntary, non-profit, incorporated organisation founded in 1993 to preserve the identity of our historic port town.
Images must not be reproduced without prior written permission.