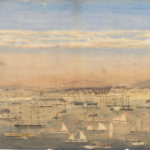 LIardet? or Lee-ar-day? There may be some uncertainty over the pronunciation but anyone living in Port Melbourne would know this street running between Pickles St to the east and Princes St to the west. Liardet St has two quite different characters: heavily trafficked east of Bay St and quietly residential west of Bay St. W.F.E. … [Read More...]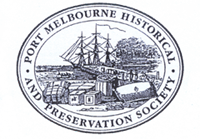 The Port Melbourne Historical and Preservation Society is a totally voluntary, non-profit, incorporated organisation founded in 1993 to preserve the identity of our historic port town.
Images must not be reproduced without prior written permission.