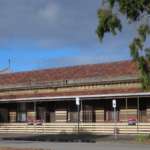 Matthias Larkin This confronting headline was published in the Herald newspaper on 16 December 1891. It described the reaction of one very annoyed old lady who had lost her money by investing it in the South Melbourne Permanent Building and Investment Society and Deposit Institute (SMPB&IS&DS). The subject of her outburst was Matthias … [Read More...]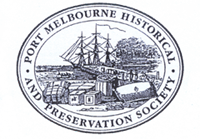 The Port Melbourne Historical and Preservation Society is a totally voluntary, non-profit, incorporated organisation founded in 1993 to preserve the identity of our historic port town.
Images must not be reproduced without prior written permission.