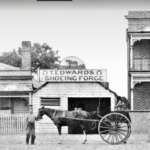 Stella Edwards Sarah Stella Edwards, known as Stella at her preference, was born into a close-knit Sandridge pioneering family that was strong on talent and ability. Even so, she was notable among them as the independent, entrepreneurial and highly talented woman that she was. She was much admired. Stella's mother was Sarah Whiteman, one of … [Read More...]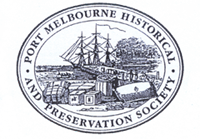 The Port Melbourne Historical and Preservation Society is a totally voluntary, non-profit, incorporated organisation founded in 1993 to preserve the identity of our historic port town.
Images must not be reproduced without prior written permission.