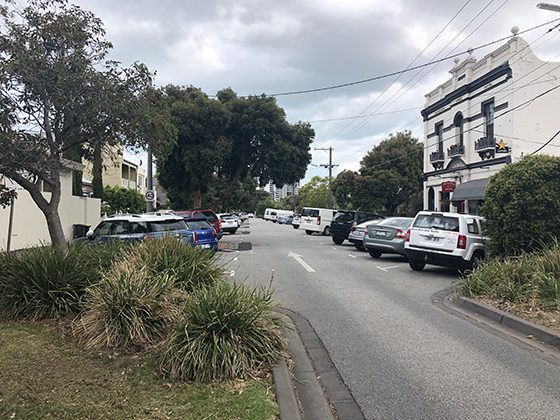 Cruikshank Street and by extension, Little Cruikshank Street are named after William Cruikshank.
Cruikshank Street runs from Pickles Street in the north, across Bridge Street to Liardet Street in the South. Little Cruikshank to the east of the main street runs from Bridge Street to Liardet Street.
William Cruikshank came to Sandridge in early 1853, establishing a drapery business in Bay Street. In February 1864 he was elected to the local Council retiring in August 1866.
For a short time he left the Borough to reside in Bacchus Marsh but returned to purchase the Lord Raglan Hotel at the corner of Raglan and Notts Streets.
From the early 1870s to around 1888 Cruikshank served as one of two valuers for the Council preparing the annual Rate Book.
He died, aged 60 years, on 9 September 1890.
---
References:
1890 'Items of News.', Standard (Port Melbourne, Vic. : 1884 – 1914), 13 September, p. 2. , viewed 04 Dec 2019, http://nla.gov.au/nla.news-article164426810
U'Ren, N & Turnbull, N 1983, A History of Port Melbourne , Oxford University Press, Melbourne, p. 277.