The History of Fishermans Bend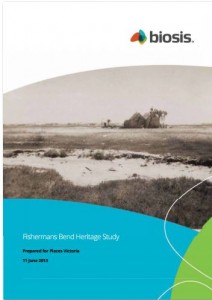 An early action of the new Andrews Government in relation to the Fishermans Bend Urban Renewal project was to release the many background reports commissioned to inform planning for the area.
PMHPS was aware that these reports had been commissioned, but they were not available to the public. They are now all available on the Metropolitan Planning Authority website.
Amongst the background reports is a heritage study of Fishermans Bend prepared for Places Victoria by Biosis in June 2013. It is full of absolutely fascinating information. Dip into it.