New Life for Naval Drill Hall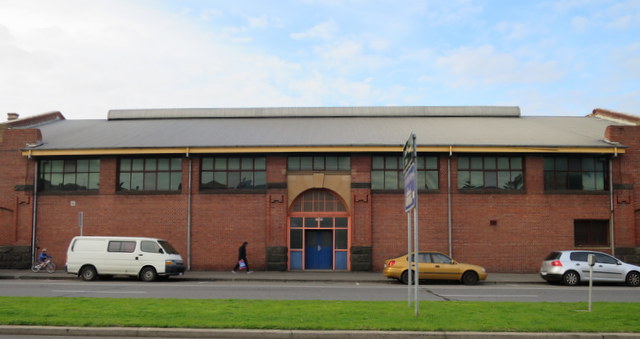 Planning is well underway for adapting the Port Melbourne Naval Drill Hall for a Year 9 environment focused program for Albert Park Secondary College. Funding for the project was allocated in the May state budget.
The former Naval Drill Hall is on the Victorian Heritage Register, Number H1378
The citation says
'The Port Melbourne Naval Drill Hall was built in 1912 to the design of Commonwealth Department of Works architect J S Murdoch, and is one of the first major buildings constructed for the newly formed Royal Australian Navy. The drill hall adjoins the former Sandridge Post Office which was built in 1862 to the design of Victorian Public Works Department architect J J Clark.
The naval drill hall is a fine example of Edwardian Free Classical architecture distinguished by an assured handling of massing and materials using rough stone plinths, shaped and plain red bricks, and dressed sandstone in the English Arts and Crafts tradition.'
A planning application has been lodged with Heritage Victoria for the changes needed to adapt the building for its new use.
6o  are the architects for the project. They describe their approach in relation to heritage buildings as
'experts in adaptive reuse, recognising the value and potential of disused and misused sites. Respecting the past but thinking about the future, we give reused buildings and precincts new life.'
Find out more
Port Melbourne Naval Drill Hall – Victorian Heritage Database