A tale of two buildings
The two buildings discussed below had/have no heritage significance but they they have been part of the Port streetscape for many years. They are about to make way for new development.
143 Station Street (through to Princes St)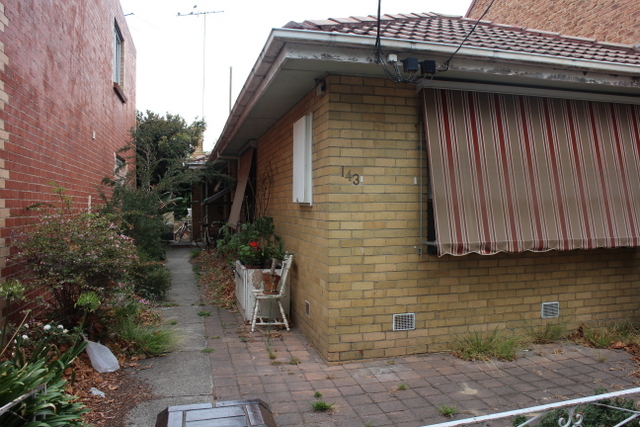 The property was sold by Frank Gordon for $1,140,000 on Saturday 22 September 2012.
A planning application to demolish the existing dwelling and construct two, three-storey dwellings was refused on 29 November 2013 and appealed to VCAT.
VCAT approved the development on 29 August 2014 with some significant changes to reduce the sense of bulk on Station St and ensure a different and more sensitive design response to Princes St. The following points from the decision explain their thinking in relation to heritage:
'The purpose of the Heritage Overlay is to ensure the development does not adversely affect the significance of a heritage place. The character of Station Street near the subject site could mostly be defined by the infill housing stock built in recent years. Most of the precinct significance is derived from the railway reserve itself. The intact collection of small scale workers cottages in Princes Street on either side of the subject site are consistent with a defined fine grain and single-storey housing pattern from the late 19th and early 20th to centuries.
Given the diversity of the housing stock in both streets, I consider that a different design approach is required for each dwelling. …
. . .the design of Unit 2 (Princes St frontage) has been reduced to two-storeys . . . Princes Street is considered to have a highly consistent streetscape in terms of building scale, era and detail. There is only one exception in this part of the street, being No. 369.
Read more of the decision here
286 Rouse St (corner Rouse and Princes Streets)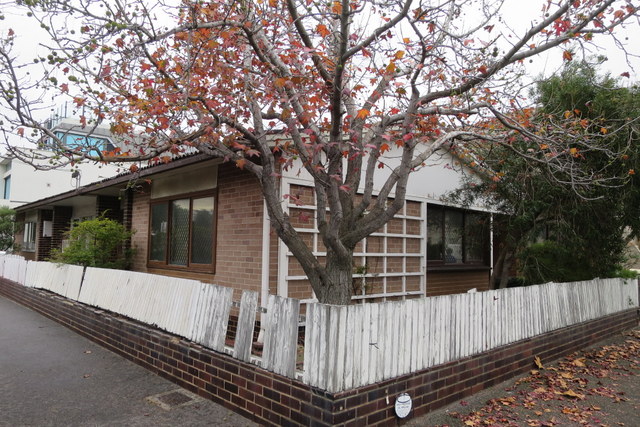 The All England Eleven Hotel once stood on this site
The hotel was the first place in Melbourne to be connected to the sewerage system in 1897. A plaque in the footpath on Princes St marks this very important milestone in public health.
The property sold for $2,060,000 in July 2012
An application for a four level building over basement comprising 14 apartments was made on 10 October 2013
An appeal was lodged at VCAT on 21 November 2014.
The Council considered the application in May 2015 and supported it. The Council report said that 'the development matches the scale, form and setbacks of the Biscuit Factory on the opposite side of Rouse Street.'
The PMHPS asked the City of Port Phillip for the plaque to be protected in any future development.  It was included as a condition on the permit
VCAT will make the final decision on this application.
More
The Council report on 286 Rouse St
An artist impression of the development
These two examples show a combination of circumstances leading to ambitious redevelopment proposals: undistinguished buildings, two street frontages and a corner block.