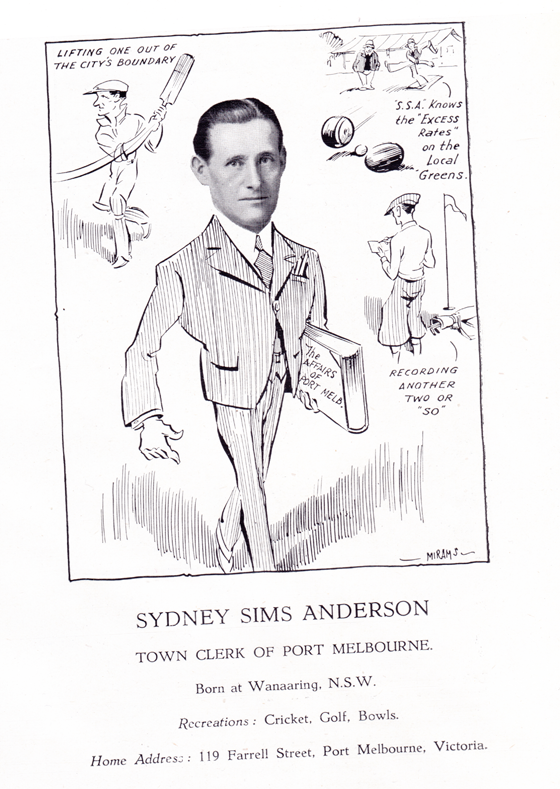 We came across this curious item on eBay featuring a photo caricature montage of our long-serving Town Clerk, Sydney Sims Anderson. We'd never seen it, nor the book it came from. The page is numbered 197 at the bottom (not shown in the image above) and enquiries to the seller proved fruitless as the book had already been split-up prior to him acquiring the item.
The artist, Bob Mirams, was active in the 1930s particularly creating caricatures of VFL footballers for Carreras and Standard cigarette cards.
Our Mirams piece portrays some of the sports that Syd was proficient in, Cricket, Lawn Bowls and Golf. Under his arm he is carrying a book titled "The Affairs of Port Melb".
The details below the drawing include his home address in Farrell Street, a strange inclusion or perhaps a clue to the page's origin.
If you know anything about this lovely piece of Port history we'd love to hear from you.