Fighting for Social Justice
Lou Graham and Grace Patullo (nee Aanensen)
The end of the 19th and start of the 20th Century was a time of economic hardship and great suffering. Workers had few rights and there were virtually no social services available. If a man could not work due to injury etc. his family could starve unless helped by family or neighbours.
WWI brought about a time of great loss and deprivation. The waterside workers strike started in 1928 with workers endeavouring to gain very basic rights and fair working conditions. This was followed by the world-wide "Great Depression" of the 1930s, when the majority of people were unemployed with little hope of finding work. WWII was also a time of heartache and hardship.
These circumstances forged strong and resolute men and women who worked hard and fought for a better life for their families, who wasted nothing and helped each other where possible.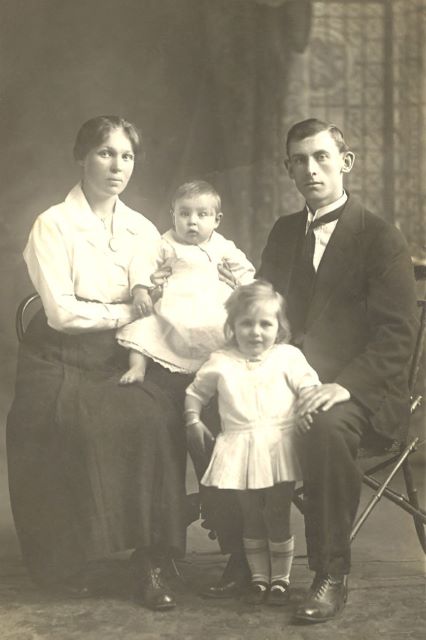 In 1893 Marie Louise (Lou) Aanensen was born at 4 Clark Street, Port Melbourne. Her younger sister Berdina Grace (Grace) Aanensen was born in 1906 at 69 Bay Street to parents Bernt and Edith Aanensen (nee Perrett). Bernt came from Norway in 1886 and became a Stevedore, working on the wharves in Port Melbourne. He joined the Port Phillip Stevedores Association as a founding member (No. 5). Throughout his life he believed that men should be entitled to fair working conditions and remuneration for their toil. His ten children grew to hold the same convictions and all held strong political beliefs as members of the Socialist Party.
Lou and Grace were the 3rd and 9th of 10 children. Lou married Arthur Graham and had two children, Edith Charlotte Elizabeth and Bernt John (Jack). Arthur died aged 42 after suffering ill health for many years as a result of injuries sustained in a fall down the hatch of a ship. There was no compensation available.
Lou worked hard to help support the family before and after Arthur's death. Among other jobs she worked at a ball bearing plant in Salmon Street and during WWII assembled aeroplane wings at the Commonwealth Aircraft Factory in Port Melbourne.
Through their hard work Lou and Arthur purchased two properties at 193 and 195 Ross Street, Port Melbourne.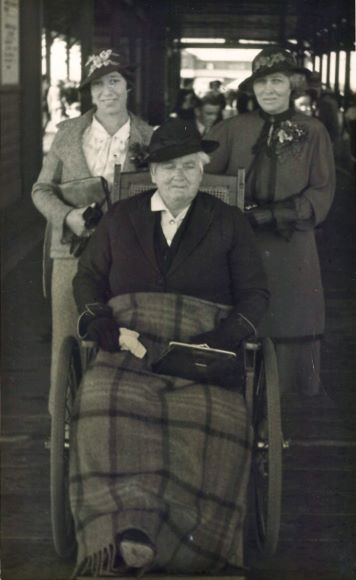 Grace as the younger daughter, cared for their mother who, in later life, was confined to a wheelchair. It was after the death of her mother that Grace married Reginald (Shorty) Patullo in 1941. They chose not to have children because of the war.
­­­Throughout their lives both Lou and Grace were compassionate and caring people who inherited their family's strong belief that you had to work and fight for what was right.
They regularly marched in the May Day parades to celebrate the introduction of the 8 hour working day.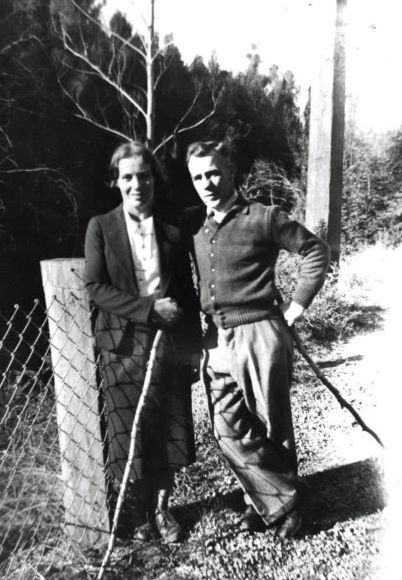 During WWII Lou and Grace would regularly meet the hospital ships on their arrival at Station Pier. They distributed cigarettes etc. to the wounded. Grace sadly recounted how when a soldier lying on a stretcher swore, she responded that he would have to stand in the corner. He replied, "I wish I could". He had no legs!
They became early members of the Union of Australian Women (UAW). At a time when a woman's place was considered to be in the home caring for children or working as cheap labour in a factory the UAW aimed to improve the status of women and children.
Lou and Grace worked tirelessly for many years for the UAW and other groups. As members they demonstrated for the rights of women to work for equal pay and conditions and for affordable childcare. They called for disarmament and a halt to nuclear testing and mining. They were vehemently against the Vietnam War. They protested against South African apartheid, opposed the White Australia Policy and called for indigenous rights in Australia.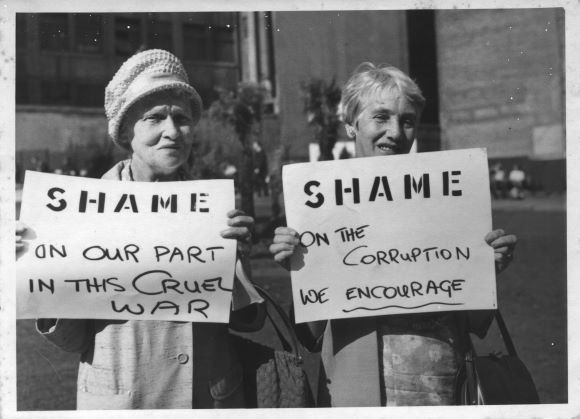 They campaigned for equal distribution of wealth, increased welfare services, abortion law reform, women and family friendly workplaces, health and housing, outworkers and reconciliation. The UAW members did not merely write in protest but regularly protested on the steps of parliament house.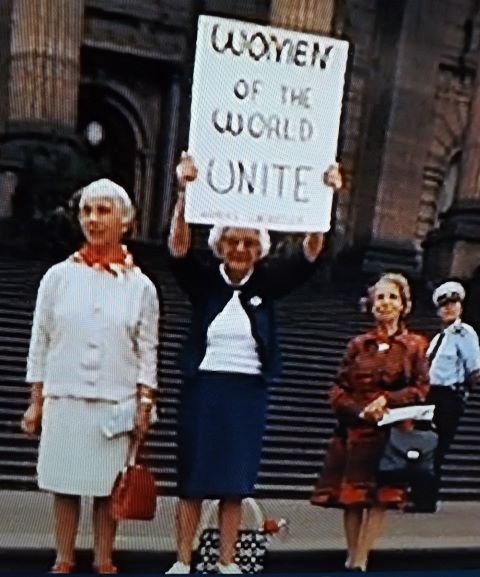 The UAW almost solely organised the International Women's Day in the early years after WWII, and organised the first United Nations sponsored international conferences for women in 1975.
The UAW was an integral part of Lou and Grace's lives – lives spent endeavouring to make this a better world for all.
By Jillian Dawson (Granddaughter and Great Niece)
9 February, 2020