Port Melbourne and the Port of Melbourne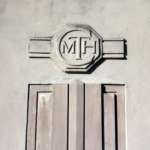 The Port of Melbourne looks certain to be sold or leased after this year's state election. This post very briefly surveys the history of the Port of Melbourne and Port Melbourne's relations with its powerful neighbour.
The Melbourne Harbor Trust was established in 1877 to bring a coordinated approach to shipping and to improvements to port facilities. Its statutory responsibilities were remarkably similar to today's, such as regulation of trade, landing and shipping of merchandise, arrival and departure of vessels, wharfage rates, wharfage accommodation, docks and other port facilities and dredging.
At first the MHT was governed by 15, and later by 17, elected commissioners. Port Melbourne councillors were often also Commissioners of the Harbor Trust for which there were contested elections.
Councillor Tarver's (1884 to 1899) platform for what he might achieve as a Commissioner was far reaching. He spoke of the neglect of the bay by the Trust, advocated for a new pier at Ross St, opposed  depositing silt in the bay, and advocated for reform of the trust to include representation from Trade Hall Council.1
Having so many commissioners must have been a cumbersome approach to the governance of the Port. In 1913 reforms resulted in 5 appointed commissioners, including a full time chairman, to represent shipping, exporters, importers and primary producers. (JP Webb after whom the River Entrance Dock  was named was an exporter's representative.) In 1954 an additional commissioner was appointed to represent the interests of labour.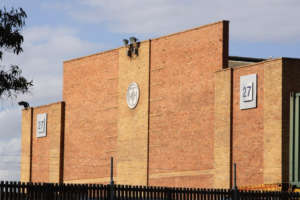 Over the many years of their co-existence, the interests of Port Melbourne and the Port of Melbourne have not always coincided. As the Harbor Trust made significant improvements for shipping such as the Coode Canal and Victoria Dock, Port Melbourne felt its interests were overlooked.
In the early days of the Trust, the stand off over who was to take responsibility for the foul smelling Sandridge Lagoon was a strain in their relations.
Perc White, when mayor of Port Melbourne, worked with other councils surrounding the Port to get a voice at the table of the Port of Melbourne Authority. At that time, heavy freight vehicles travelling through Port Melbourne down Bay Street was a significant issue. Perc White became the Municipal Association of Victoria representative on the Port of Melbourne Authority Board.
At present, views on Port matters such as Station Pier, Waterfront Place and the Port expansion project are taken up by the City of Port Phillip. Port Melbourne community groups valiantly represent the interests of their groups in the various forums set up by the Port.
References and further reading
1 The Argus Wednesday 19 March 1890
2 Marcus Wong's photostream: www.flickr.com/photos/legoblock/6256530353/
PMH&PS holds a collection of Perc White's papers from his time as Councillor and many times Mayor of Port Melbourne
Histories of the Port
Judith Buckrich The long and perilous journey
Olaf Ruhen Port of Melbourne 1835 – 1976
Extensive resources on the Melbourne Harbor Trust are held at the Public Record Office of Victoria