Member Dr Robyn Clinch explored the history of  26 McCormack St and learned about its very close connection with the Cricketers Arms Hotel. McCormack St is a short, angled street that runs between Esplanade East and Bridge St.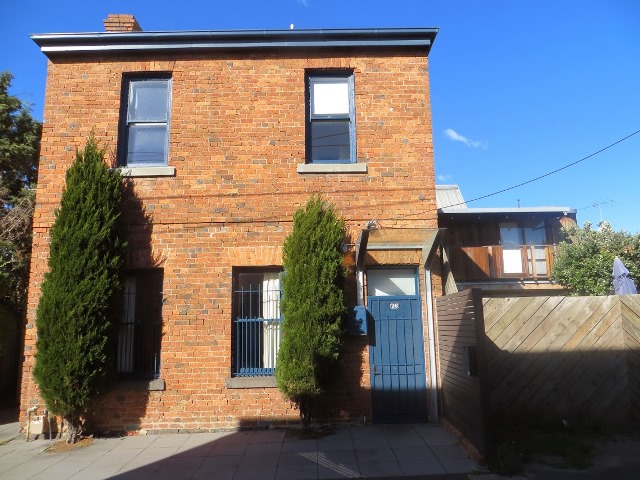 Thomas McCormack began accumulating property in the Sandridge area from his arrival in Port Melbourne in 1861. Originally a dairyman, Thomas prospered and became a substantial land owner and 'gentleman' by the time of his death.
He was the owner-builder of the Cricketers Arms hotel, for which he bought the land on the far side of the Sandridge Lagoon in 1873.
The brick six-roomed residence at 26 McCormack Street was built in 1879.
McCormack also owned five brick cottages at 53, 55, 59 and 63 Bridge Street, 222 Esplanade East and a wooden cottage in McCormack Street along with some land on the corner of Bridge and Pickles Street, land on the corner of Ross and Bridge Street, land between Esplanade East and Cruikshank Street, land in Nott Street, land in Nelson Street, and cottages at 345, 347 and 349 Princes Street. They also owned property further afield.
It is hardly a surprise to find out that McCormack Street is named after him.
His son James married Mary Ann Bennett in Port Melbourne in 1900. James invested in his own hotel and houses in Bay and Bridge Streets from about 1904. It appears that until 1924 he occupied and was the licensee of his Council Club Hotel on the corner of Bay and Spring Street and took on the life of a gentleman himself.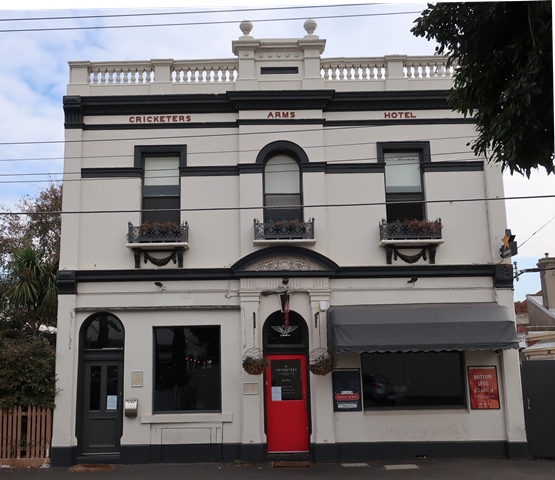 The Cricketers Arms Hotel passed out of the family when Matthew McCormack, another of Thomas's sons, died in 1905. It passed back into family hands in 1932, when James and Mary took it over and lived there with their family until the 1940s.  Other family members also lived in the Cricketers Arms. Mary, also known as 'Ma' McCormack, died when she was hit by a double decker bus in Lonsdale St in 1946.
About 26 McCormack Street
The architectural style, of Georgian Primitive mode, is locally unique. It is the only surviving original house in the street.
Source
Clinch, R. 2002 History of 26 McCormack Street, Port Melbourne, Port Melbourne