Meeting – Mon 26 Jan 2015, 7.30pm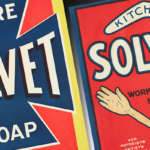 Our January 2015 meeting falls on Australia Day and we'll feature gems from the archives as selected by a few volunteers.
Suzy Milburn, who spent much of 2014 cataloguing material from the J Kitchen and Son collection, will show some of her favourite items.
PMH&PS meet on the fourth Monday of each month except December in the Council Chamber, Upstairs at Port Melbourne Town Hall, 333 Bay St, Port Melbourne.