Port Melbourne Life Saving Club – old and new
The Port Melbourne Life Saving Club, first named the Royal Life Saving Club and then South Port Life Saving Club, was established in 1913.
The club patrols the section of beach between the Kerferd Road and Lagoon piers.
The Committee report to the 1916 Annual Meeting showed that the club had 77 registered members. This did not include seven life members and 80 'solider members'. The following year Port Melbourne Council promised to provide a life saving reel and line.
Newspaper clippings kept by the club trace its service to the community. One newspaper article headed 'Lady Bathers in Difficulties – A Smart Rescue', tells of 'two young ladies' who got into difficulties in December 1915. "Messrs G Harris and T Rees, prominent members of the Port Melbourne Swimming Club's life saving class", rescued them. On being taken from the water, a Miss Franklin was "attended to by members of the Port Melbourne Ladies Swimming Club".
The clippings, over the years, record shark warnings and club misfortunes for three years from 1952 – looting, thefts and fire.
In 1923 the club was renamed South Port LSC and its first rooms were built. The current club rooms were built around 1988.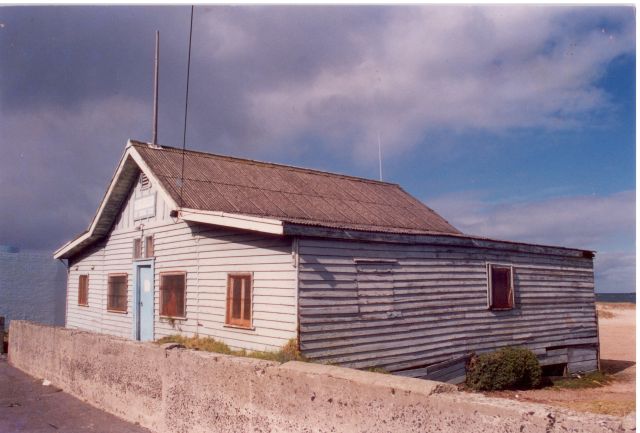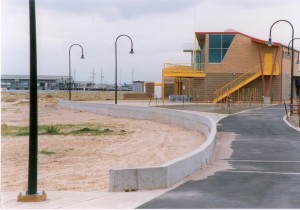 The club merged with Middle Park LSC in 2002, became affiliated with Life Saving Victoria and the Surf Life Saving Association the next year, and cemented a club partnership with Anglesea Surf Life Saving Club in 2010. At the time of writing, the Club has 600 members.
See our facebook page for more images www.facebook.com/portmelbournehistory
*Prepared with the assistance of the club's Darrel Gill.