On June 26, the Age reported that a development application is under consideration for the former Rootes factory at 11-19 Salmon Street.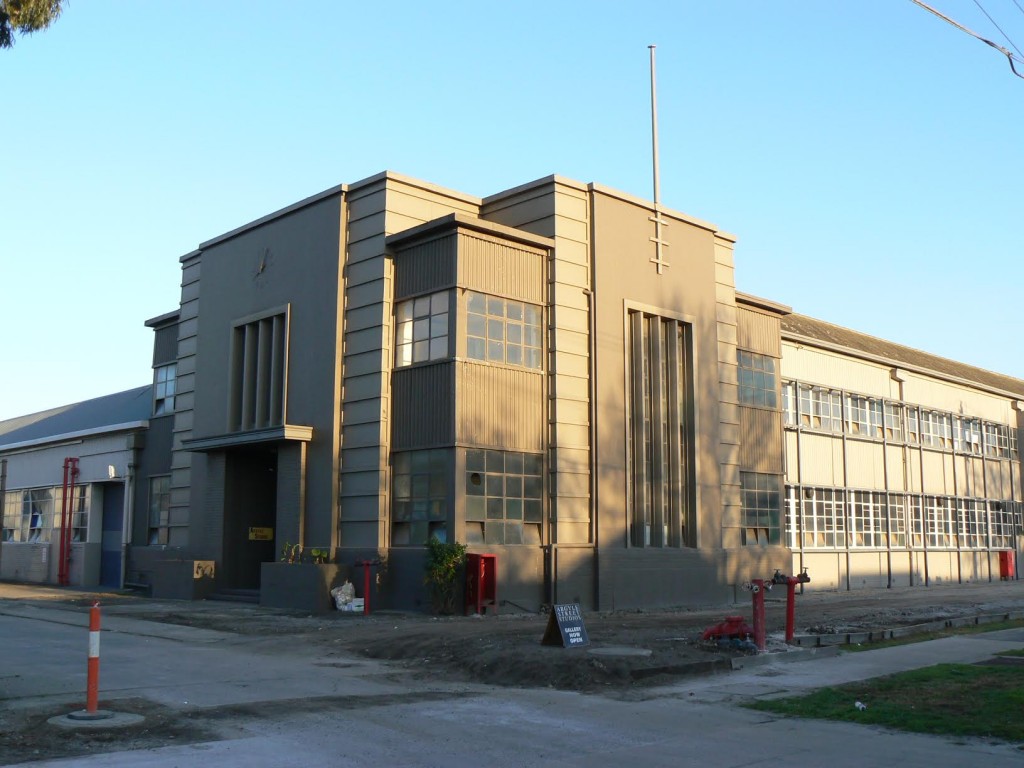 Rootes was an English car company. It was started by William Rootes from a small cycle shop in Kent. A motor dealership was added. His sons William and Reginald expanded the firm in the 1930s by acquiring several 'marques' or brands including the Hillman Minx and the Humber.
The building on Salmon Street appears to have been built around 1935. Here is an image of the factory under construction.
During the war it was used to manufacture aircraft.
It seems that when Prime Minister Chifley visited England during the war, he visited Rootes factories which had been converted to armoured vehicle and aircraft production.
After the war, Rootes expanded their operations to Australia, taking a lease on the building in Salmon Street.Former service men were trained in car assembly. Cars arrived at the river wharves in boxes which were widely used throughout Port for a range of purposes.
In the fifties, the company expanded into the United States of America. Smaller cars and fuel efficiency were not necessarily a top selling point in that country. Over time, Chrysler gained greater influence on the Rootes board, eventually having a controlling interest. Crippling strikes in England undermined the company's competitiveness and it never really recovered. The Rootes group was finally purchased by Peugeot for the ignominious sum of $1 US.
The factory was closed by Chrysler in 1972 when local production/assembly of the Hillman Hunter finished.
The Fishermans Bend Heritage Study (June 2013, Biosis) recommends that the site be further investigated with a view to inclusion on the Heritage Overlay
Local significance: Large Automotive industry
Architectural values: Art Deco
The PMHPS welcomes corrections or additions to this material from readers.
Further information
Biosis, Fishermans Bend Heritage Study, June 2013, p107
http://www.mpa.vic.gov.au/wp-content/uploads/2015/03/Heritage-Study-Biosis_June-2013.pdf viewed 2 July 2015
History of the Rootes Group http://www.vic.rootesgroup.org.au/history.html viewed 2 July 2015
Rootes in 1924 National Archives of Australia
http://recordsearch.naa.gov.au/SearchNRetrieve/Interface/ViewImage.aspx?B=11202892 viewed 2 July 2015
Pallisco, M Former Chrysler factory to be razed, The Age,  26 June 2015
Thompson, D 2011 Former Rootes Motors, Port Melbourne http://artdecobuildings.blogspot.com.au/search?q=Rootes viewed 2 July 2015