Warning: NOT for the faint hearted!
Old Treasury Building – June 2019 to June 2020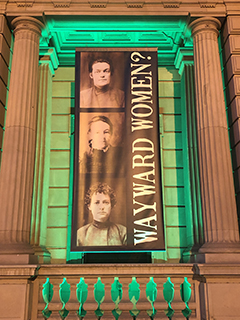 Discover Wayward Women? and meet the women who don't fit the stereotype of demure Victorian womanhood.
There are some familiar faces like Madame Brussels, the successful brothel-keeper and Frances Knorr, the 'Brunswick baby farmer'. But do you know Beatrice Phillips, 'the worst woman in Melbourne', who was convicted for various offences over 227 times! Or Brettena Smyth, an early feminist who sold contraceptive devices from her druggist shop in North Melbourne, while campaigning for votes for women.
While many of the stories are confronting, some caught the eye of social reformers who in time improved the position of all women. Explore these ten stories of life in the city that might make you view Melbourne differently!
Find out more at: orb.org.au/wayward