Meeting Tuesday 25 February @ 7.30pm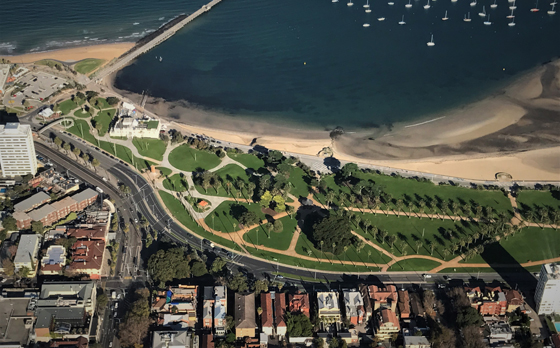 The guest speaker at our February meeting will be Cr David Brand who will take us on a slide tour through the Mediterranean sources of Carlo Catani's landscapes, and chat about their significance to Melburians.
Carlo Catani, Italian born Victorian Government engineer and landscape designer, did more than almost anyone else to shape the public landscape character of the inner Melbourne we live in and love so much. St Kilda's Catani Gardens, and Melbourne's Alexandra and Queen Victoria Gardens are his best-known works.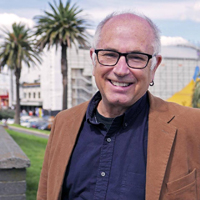 David's talk will follow a research trip he did around the Ligurian and Neapolitan coasts of Italy, in search of the public garden influences that Catani brought with him – in his memory – from the Mediterranean, and transplanted so marvellously into his adopted city of Melbourne.
David Brand is a City of Port Phillip councillor (Lake Ward), who lives and works in St Kilda. By profession he is an architect, and he teaches architectural history and design at Melbourne University. He helped write the 1991 City of St Kilda 20thCentury Architectural Study, and was a leading figure in the late '90s 'Save the Espy' campaign. He has been intractably involved in City of Port Phillip heritage, planning, and urban design issues ever since.
On his interest in Catani he says, "Part of the reason I got involved in the City's planning issues was my alarm at seeing the wonderful, exotic landscape character of the St Kilda Foreshore being whittled away by Council's uncoordinated patchwork repairs and well-intentioned native restoration 'improvements'. To mount my counter-crusade, I needed to explain the fundamental point of Catani's landscape language they'd been missing ….. "