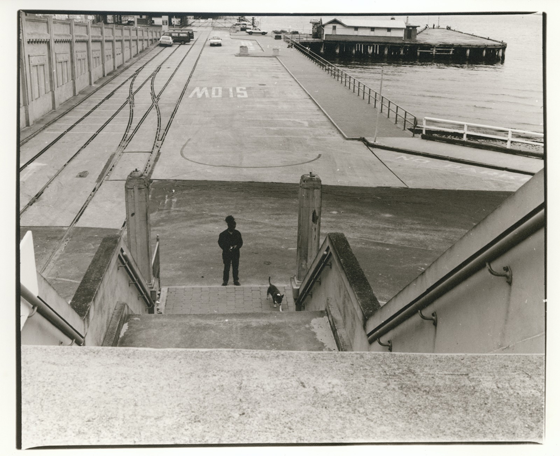 The centenary of the settlement of the Port Phillip District was celebrated as Victoria's Centenary in 1934. In Port Melbourne the building of the much loved Centenary Bridge, spanning the railway line onto Station Pier, was a constant reminder of these celebrations until it was demolished in 1991. The photograph by Viva Gibb illustrates the clear lines of its design.
Prince Henry, the Duke of Gloucester, represented his father King George V at the celebrations.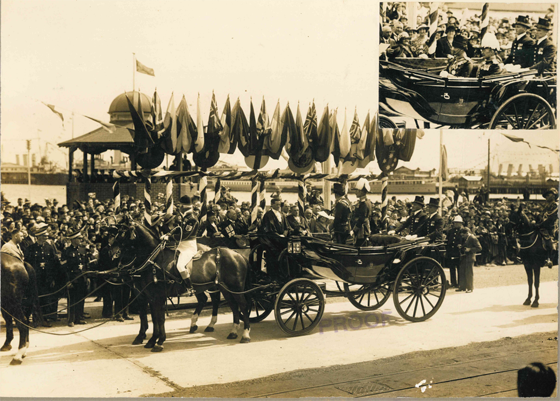 The defining event of the 1930s was the economic recession commonly known as The Great Depression. For many residents of Port Melbourne the unemployment began in 1928 with the dock strike and did not end until the world war began in 1939.
Waterside worker Tom Hills later wrote:
It was an exception to be employed in the Port. The timber workers had been massacred, and the seamen were out of work too. Everyone was affected.

Under the Hook, Wendy Lowenstein & Tom Hills, p71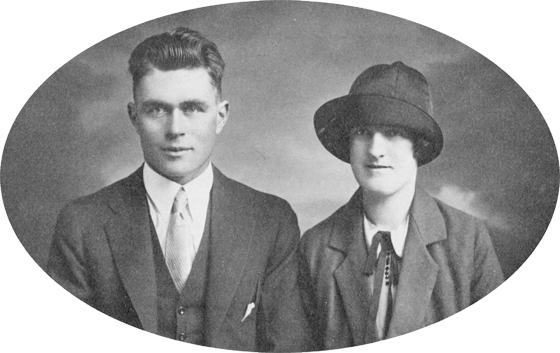 Tom started the Unemployed Workers Union. With his wife Dot and other volunteers he set up a food bank in the Excelsior Hall in Bridge Street to provide free food donated by local people.
Many houses in Port Melbourne had been poorly built on narrow lanes. These deteriorated and were rightly called slums. A strong movement began to clear them and build better housing. A leader in this was Oswald Barnett, an accountant and Methodist social reformer. In the 1930s he used his skills in photography to expose housing conditions.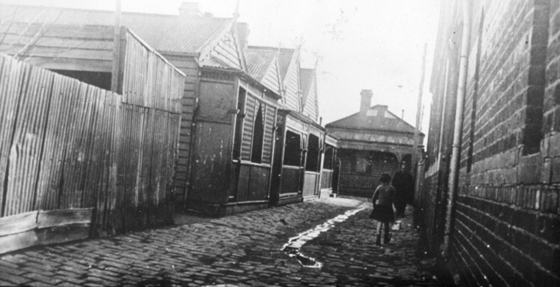 Barnett photographed Church Street, a lane behind the methodist church in Graham Street while another of his photographs (below) shows a typical kitchen.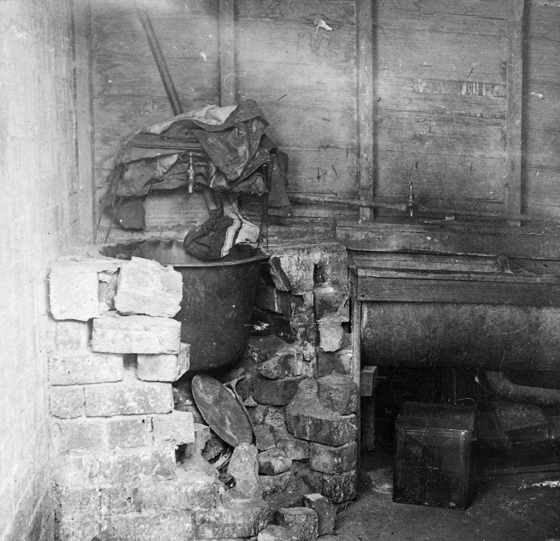 On 3rd September 1939 at 9.30 pm the Prime Minister of Australia, Robert Menzies, announced the commencement of World War II.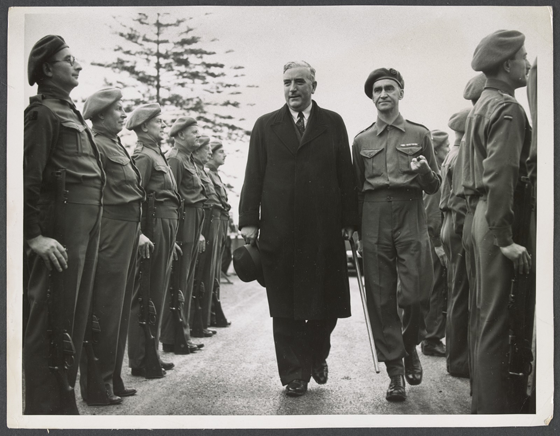 Fellow Australians, it is my melancholy duty to inform you officially that, in consequence of the persistence of Germany in her invasion of Poland, Great Britain has declared war upon her, and that, as a result, Australia is also at war.