1-7 Waterfront Place, Port Melbourne (1)
Fire at 1 – 7 Waterfront Place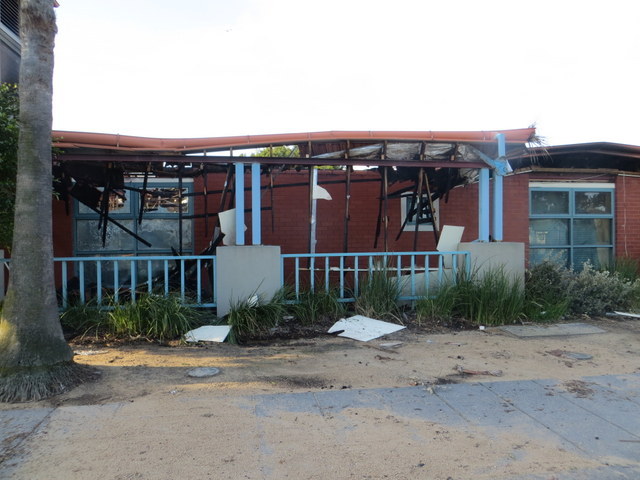 In the early hours of September 14th 2014, fire broke out in the buildings at 1-7 Waterfront Place. Fire crews arrived on site at 1.42 am. 70 firefighters attended the fire. The area formerly occupied by the Platypus Junction childcare centre was worst affected.
The cause of the fire has been deemed suspicious and referred to Victoria Police, according to the MFB account.
The damaged buildings were demolished over succeeding weeks.