Port's eye sees inside 'the silent ANZAC'
Port Melbourne played a part in allowing scientists and historians to film inside "the silent ANZAC"* – the historic submarine wreck HMAS AE2.
Discovered in 1998, the submarine was scuttled during the Gallipoli campaign. The hulk sits on the bottom of the Sea of Marmara.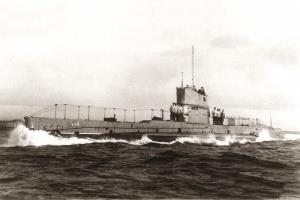 Researchers from the Defence Science and Technology Organisation, in Lorimer Street, Port Melbourne, developed the high definition underwater camera.
The camera and lighting entered the vessel through the partially opened hatch. Footage shows the engine and control rooms, the steering wheel piles, valves, a ladder and … a fair of plimsolls.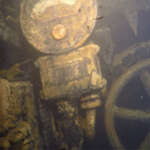 The vessel was scuttled on 30 April 1915 after being struck by a torpedo. Being the first Allies' vessel to penetrate the Dardanelles, the AE2 evaded attack for five days during which time it sank a Turkish gunboat.
The AE2, and its sister ship AE1, sailed on their maiden voyage from Portsmouth on 2 March 1914, arriving in Sydney 83 days later. At that time it was the longest journey undertaken by a submarine. In just over a year, neither vessel was afloat.
Has the great RAN mystery been solved?
Following the outbreak of World War One, the first task of the Royal Australian Navy was to seize or neutralise German territories in the Pacific, including German New Guinea and New Britain. Within weeks most German territories had been occupied. But the operation was marred by the disappearance of AE1 on 14 September 1914. It was the first vessel lost by the RAN in war. The submarine, with a crew of 35, was never found.
However, on 11 September – coinciding with a ceremony in Rabaul marking the centenary of the operation – it was reported that a sonar blip had recorded what could be the rusting remains of the AE1. The loss of the AE1 is Australia's greatest wartime naval mystery. Perhaps it may finally be solved.
 * The Silent ANZAC project is an initiative of the Anzac Centenary Program 2014-2018, funded by the Australian Government Department of Veterans' Affairs in partnership with the Turkish Government Ministry of Culture and Tourism and the Turkish Ministry of Foreign Affairs.
Resources and further information
AE2: The Silent ANZAC  www.ae2.org.au 
Defence Science and Technology Organisation http://www.dsto.defence.gov.au/search/node/AE2
Naval Historical Society of Australia http://www.navyhistory.org.au/category/navy-day-by-day/1914-1918/