New Electoral Structure for 2016 Council Elections
The name Sandridge is to disappear and Port Melbourne will be incorporated in a new Gateway Ward in new electoral arrangements for Port Phillip
Following the recommendations of a review completed in 2015 by the Victorian Electoral Commission, the electoral structure of Port Phillip has been changed.
Changes to the current electoral structure will take effect at the next Port Phillip council elections in October 2016.
Nine councillors will be elected for Port Phillip from three, three councillor wards.
Instead of Port Melbourne being represented by a single councillor, Port Melbourne will be subsumed in a much larger area which will be represented by three councillors.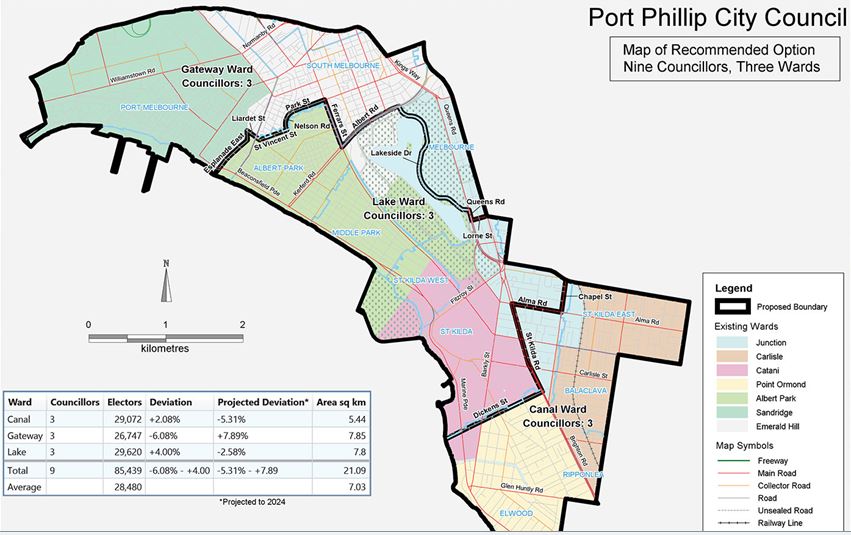 The Port Melbourne Historical and Preservation Society argued strenuously for Port Melbourne to continue to be represented by a single councillor.
The Port Phillip Council also argued in favour of continuing with 7 councillors representing the 7 wards but also recognised the need for more councillors given the complexity of issues coming before the Council.
The name Sandridge will disappear.
The new super-ward will be called Gateway. As the map above shows, it will include South Melbourne, Kingsway and Queens Road.