Henry Whatty's Port Melbourne
by David Radcliffe
Henry Martin Whatty grew up in Port Melbourne during the 1870s and 1880s. He loved boats and boating and the photographs he took reflect his nautical interests.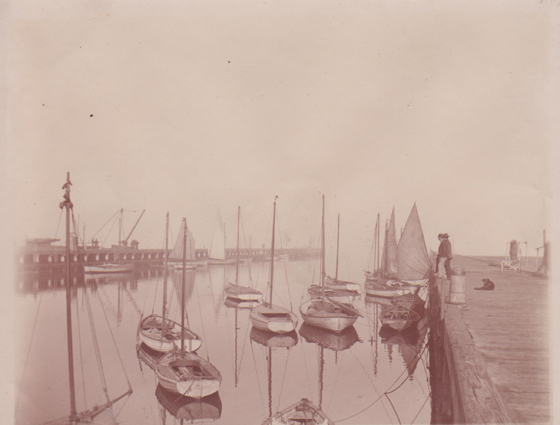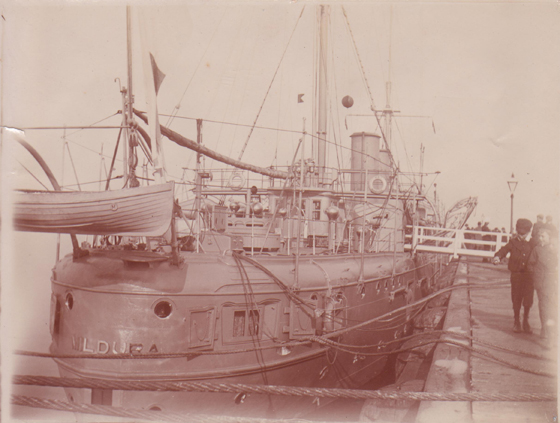 His father, Charles Whatty, was born in 1850 in Snettisham, Norfolk but his family moved to Mevagissey, a fishing village on the east Cornish coast by the time he was 11 years old. Hannah Boddy was born in Mevagissey in 1851. The two were married there in 1868, by which time Charles had completed his apprenticeship as a shipwright. In 1871, with their two young children, Henry Martin aged 2 and Anna aged 1, Charles and Hannah sailed from Plymouth to Melbourne on the Western Empire. They settled in Sandridge, but moved from house to house every couple of years; Railway Place, Liardet Street, Stoke Street, Heath Street, as well as Gladstone Street, South Melbourne, and then back to Railway Place in Port Melbourne.
They had two more children, Kate in 1875, but she died three years later, and Edith in 1877. Henry excelled at school winning a prize in grade six at the Sandridge State School in 1882. In 1883, the family purchased 143 Nott Street, a two story brick shop/house but the following year Hannah passed away aged just 33. The house was in her name and it was sold. It is not clear where Charles and the children, Henry, now 15, Anne 14 and Edith 7 lived during the next few years. By 1888, they were the first occupants of 265 Esplanade East, one of the brand new cottages built on the recently reclaimed upper reaches of the Sandridge lagoon.
In 1889, Charles married Rebecca Jane Fleming, one of ten children from a Port Melbourne family. Rebecca and Charles had two boys, Herbert William in 1889 and Edwin Ernest in 1891. By 1894, Charles had paid off the house. However tragedy struck again in 1895 when Herbert died aged 6. The family moved to Essendon in 1899 but retained 265 Esplanade East which they rented out before selling it in 1902. Their youngest son Edwin died in 1901, aged 10. Charles Whatty passed away in 1912 and Rebecca in 1940.
About the time Charles and the children moved into Esplanade East, Henry Whatty started a long career with Swallow & Ariell, as a clerk and later as a manager. In addition to his interest in boating, Henry was an active member of the Port Melbourne Rifle Club. In 1903, Henry, aged 34, married Ellen Bunsell, also a clerk, who lived in Rouse Street.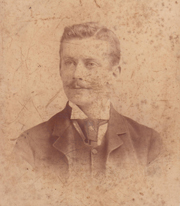 Around 1910, Henry, Ellen and their son Harold transferred to Mildura for health reasons so he could be in a drier climate. He managed the Swallow and Ariell dried fruit facility there and two daughters, Amy and Nancy, were born.
Then on Boxing Day in 1917, Henry Whatty drowned in the Murray River. The Whatty and Leng families had travelled to Rocky Point in Henry's motorboat and after lunch the children were padding when one got into trouble. Henry Whatty and Percy Leng went to her aid but all three were drowned.[i]
Amongst the many tributes he received, Henry was described as being zealously loyal to Swallow & Ariell, with a kind disposition whose genial manner enabled him to work effectively with this peers and to help his direct reports.[ii] He had sound judgement and was "chivalrously fair" with his competitors in business. A local reporter observed that he was "appreciative of the best in others, and unmalicious in his criticism of their worst".[iii]
Henry Whatty left us snapshots of daily life along the Port Melbourne foreshore around the time of Federation. Beyond pictures of ships and tranquil harbour scenes, he had an eye for the quirky, and the moment in time. Such images are de rigueur in our era of mobile phone cameras and Instagram, but perhaps a little less commonplace in his day.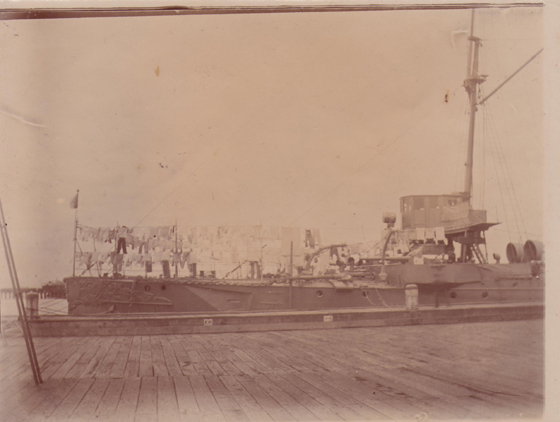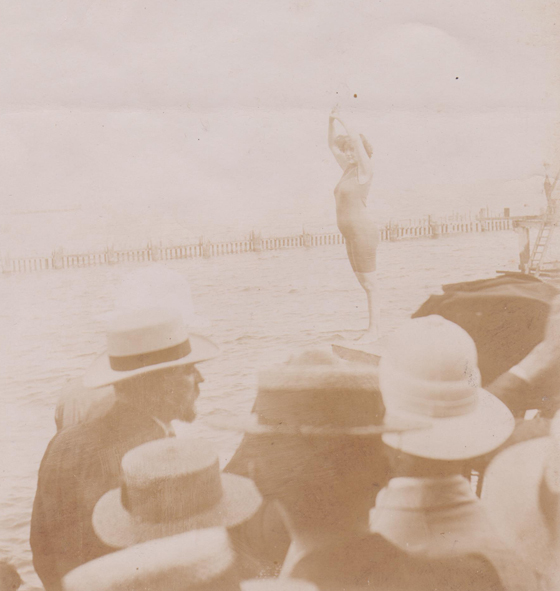 The PMHPS acknowledges the generous donation by his family of the pictures taken by Henry Whatty.
---
[i]1917 'A HOLIDAY TRAGEDY.', The Mildura Cultivator (Vic. : 1888 – 1920), 29 December, p. 7. , viewed 18 May 2020, http://nla.gov.au/nla.news-article74807384
[ii]1918 'DEATH OF MR. H. M. WHATTY.', Port Melbourne Standard (Vic. : 1914 – 1920), 5 January, p. 3. , viewed 18 May 2020, http://nla.gov.au/nla.news-article88366264
[iii]1918 'Notes and Comments.', The Mildura Cultivator (Vic. : 1888 – 1920), 5 January, p. 4. , viewed 18 May 2020, http://nla.gov.au/nla.news-article74807444