At the 2020 Annual General Meeting of PMHPS three members, Liana Thompson, Suzy Milburn and Greg Hansen presented their memories of Port Melbourne anchored around the statement 'I was there when …'.
Liana spoke of the time when Council was sacked and the City of Port Melbourne was amalgamated with the Cities of South Melbourne and St Kilda to form the City of Port Phillip. Suzy spoke of the photograph of Port Melbourne citizens and Councillors taken during the Port Melbourne wake outside the Town Hall and Greg reflected on almost thirty years living in Port.
Due to the COVID-19 lockdown, the AGM was conducted online via Zoom.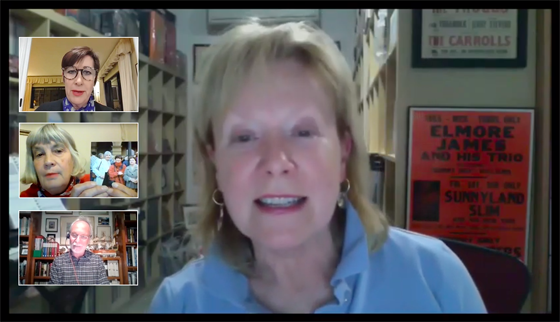 To hear the three presentations from the evening click here or on the image above.