A service was held at 10 am today at Holy Trinity Church, Bay Street, Port Melbourne to commemorate the first service held on this site 160 years ago. The 'commodious' tent of the 1850s was made of sailcloth. This one was kindly lent by the scouts.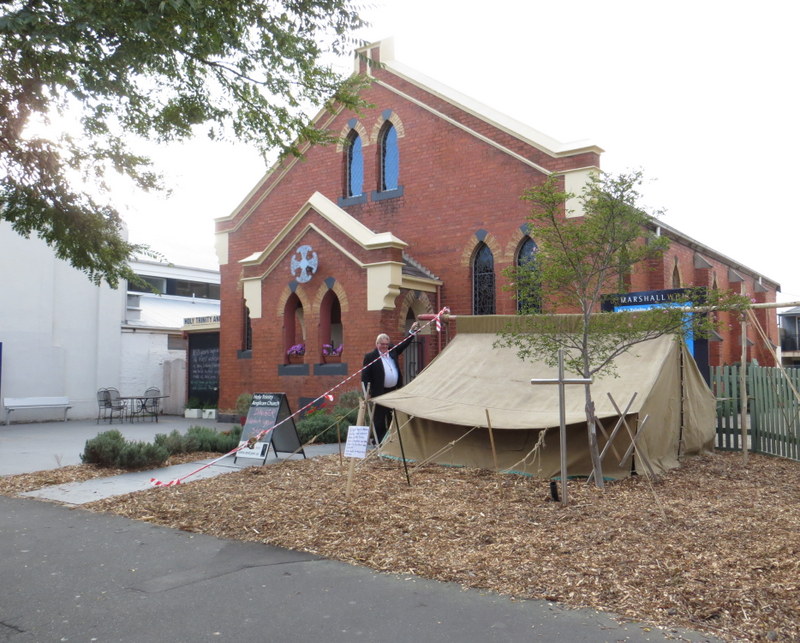 Celebrations will be held throughout the year.
If you were born, baptised or married at Holy Trinity, they would love to see you at one of the many events.
Mark in your calendar that the PMH&PS will be holding an exhibition on Holy Trinity at the Port Melbourne Town Hall from 10th to 31st June.