The Graham Street Rockeries
This is the briefest beginning of stories associated with the Graham St overpass.
Before the West Gate Bridge was built, access to the other side of the river at Newport was via a ferry at the end of Williamstown Road.  The Graham Street overpass was built in the late 1970s in anticipation of the growing number of cars that would pass through Port Melbourne when the Bridge opened.
Graham was an extremely busy station at that time with freight and passenger trains leaving the railway gates closed for extended periods causing frustrating delays. Shunting caused even more exasperation. The overpass allowed the railway to continue to operate without interruption while traffic flowed across the top.
The construction of the overpass involved the demolition of a small community of shops, the Foresters Arms hotel and the rockeries – a gathering place. The Maskell and McNab memorial – now on the foreshore – was also located here, near the railway – in the service of which those men died.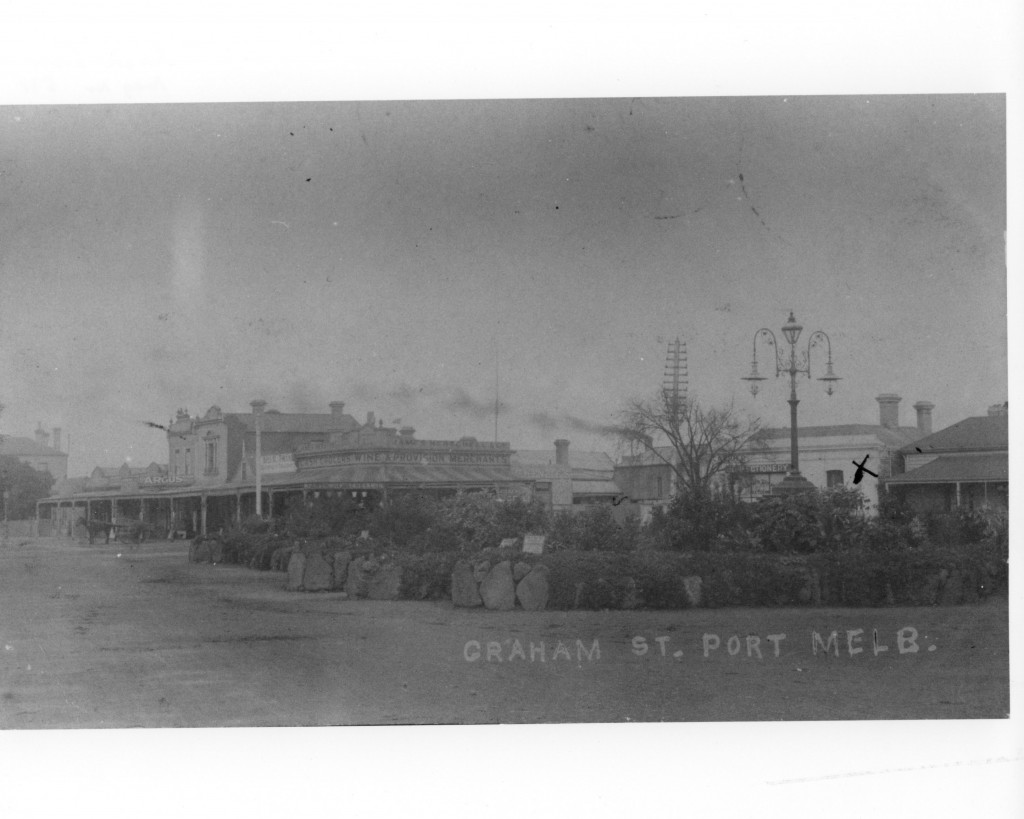 It would be wonderful to hear your memories of that Williamstown ferry or if you recall life in Graham St before the overpass went in.
Sources and further references:
Grainger, P 2003 Railway Rockeries: Tales of the Melbourne and Hobson's Bay Railway Reserves, Port Melbourne Port Melbourne Vic: Port Melbourne Historical and Preservation Society