"The Cafe at the Edge of the Bay"
Rita Price was born in Melbourne of Italian parents who had the kiosk at the end of Princes Pier. She told their story at the St Kilda Library as part of the 2015 Piers Festival.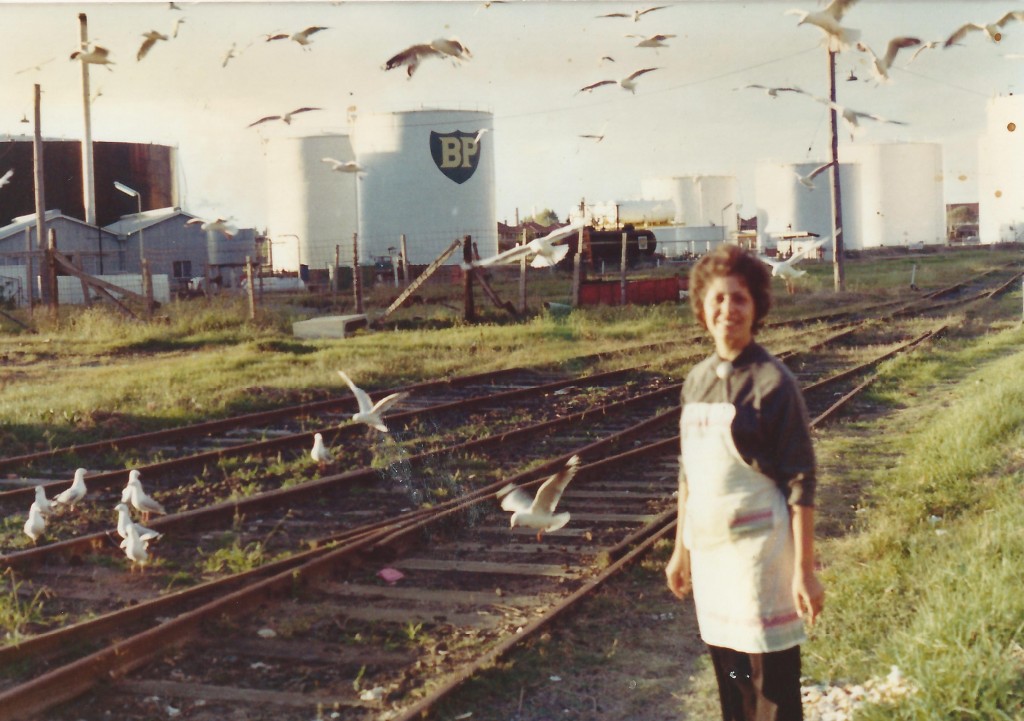 "My father worked initially at the Dunlop Tyre factory which used to be in South Melbourne and would fill the air with an acrid smell of burning rubber. For a short time my father and his brother ran a café in Glenferrie Road Malvern. They purchased Princes Pier Café in Port Melbourne with my mother whom he met through friends and married in 1957. The Café was frequented by the local BP and Telstra (PMG) workers, passing truck drivers as well as painters and dockers from the nearby piers.
My parents had limited English and had not completed high school but successfully ran the business for 21 years with the help of my father's parents and his younger brother Enrico who arrived in Australia in 1961. My uncle Giovanni, was involved with the business briefly then became a real estate agent.
My story, The Cafe at the Edge of the Bay published in 1993 in Growing Up Italian In Australia describes the first 15 years of my life living in this café opposite Princes Pier in Port Melbourne where the high rise apartments known as Beacon Cove now stand.
This was a unique, industrial landscape with Port Phillip Bay at our doorstep and where my brother Mario and I would have many adventures."
Rita tells of her parents' journeys  from Sicily to Australia.