From the Collection – Charles Wynn Kiver Allison's photo album c1920 (catalogue number 2197)
Sixty-six tiny but beautifully photographed views of piers and wharves under construction are treasured in this small album.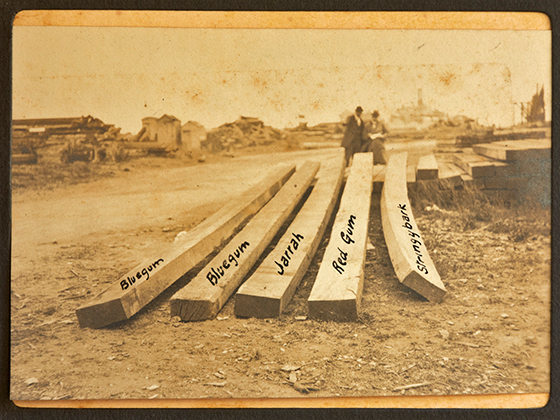 It belonged to New Zealand-born Charles Wynn Kiver Allison MIEA, who in the 1920s was the head engineer with the Melbourne Harbor Trust.
Many major developments in the Port of Melbourne took place in the early 20th century, including the construction of New Railway Pier – later renamed Princes Pier, and the rebuilding of Railway Pier to become Station Pier.
Among the images contained in the album are some of Princes Pier, Williamstown, Centre Pier in Victoria Dock, and the Interstate Swinging Basin (near Charles Grimes Bridge) in the Yarra River.