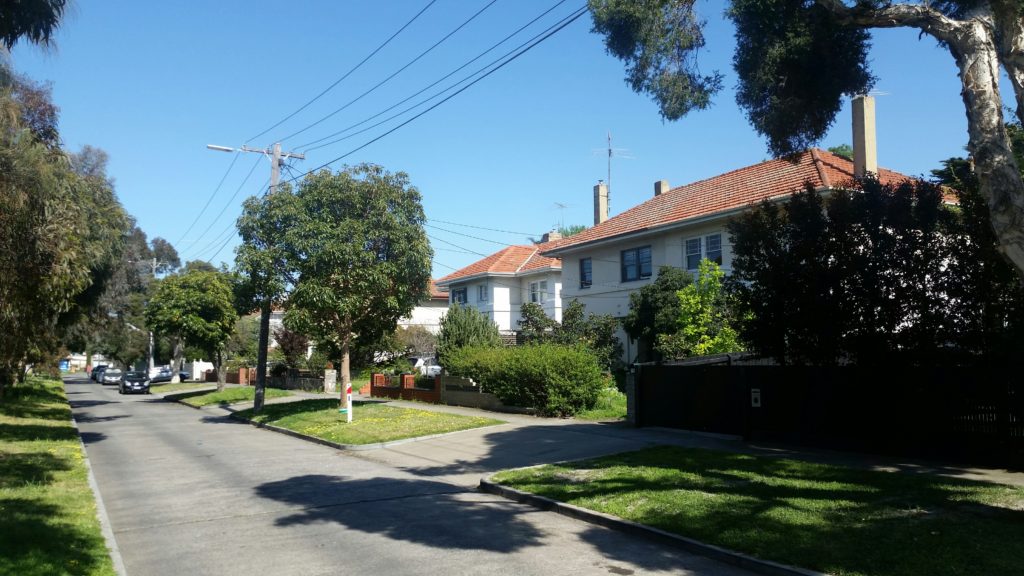 Walter Street Port Melbourne runs north-east to south-west between Graham and Poolman Streets along the north boundary of the Port Melbourne Primary School.
It was named to commemorate Councillor George Samuel Walter who served on the Port Melbourne Council for 40 years from 1897 until his death in 1937. George Walter was only the second person to be elected to the council as a Labor Party councillor. His first move as a councillor was to have the council pay its hallkeeper penalty rates.
In 1904, when local unemployment was still high following the great depression of the 1890s, Walter was one of the Labor councillors who agitated successfully for the opening of a Municipal Labor Bureau in the Town Hall. The following year, he and the other Labor councillors led the opposition to a proposed amalgamation with the City of Melbourne, a stand that was strongly endorsed by the voters at the next council election.
From 1907 until 1937 George Walter represented Port Melbourne on the Melbourne and Metropolitan Board of Works.
Councillor Walter was a resident of Heath Street. When he died in 1937 the grateful citizens of Port Melbourne paid to have a bronze bust erected in the triangular garden in Bay Street at the intersection of Raglan Street where it remains in the rose garden at the bus stop.
References
A History of Port Melbourne, Nancy U'Ren and Noel Turnbull, page 185
Minutes City of Port Melbourne 1897
The Borough and its People M. & G.L. Bride