Pubs have more lives than cats. The Graham Hotel is about to embark on a new one.
The Graham Family Hotel was constructed on the shallow shore of the Sandridge Lagoon beside the Graham Street footbridge in 1872 for Alfred J. Johnson, a stevedore. The substantial, two storey brick structure in the Free Classical style was designed by architect Frederick Williams1, later a Councillor and Mayor of the Borough of Sandridge, who owned several neighbouring properties. When first rated in 1872-73 the brick hotel of ten rooms was valued at £100.
Across the footbridge on the eastern shore of the Sandridge lagoon, the South Melbourne Gasworks opened soon afterwards, operating 24 hours a day. The hotel was also opposite the increasingly malodorous Sandridge lagoon.
The first licensee was Andrew Curran who bought the hotel when Johnson died. The Graham settled into the Curran family ownership until late in the 19th century.
During the 1930s it was with the Boyhan family, who advertised it as 'the Sports Corner'. In the 1950s when Port's pubs, factories and businesses all had teams which competed against each other, the Graham Hotel had its own football and cricket teams playing and training on neighbouring Lagoon Oval.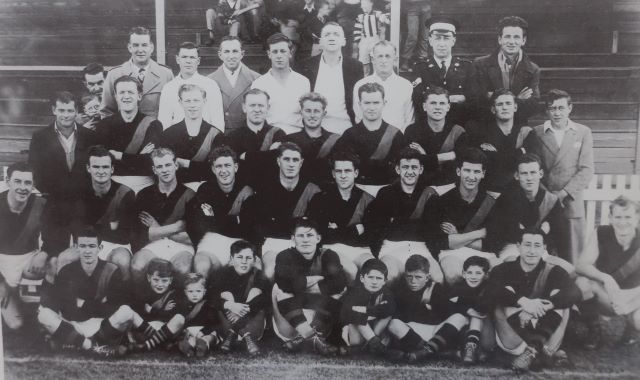 In the 1980s, the Graham became Cassidy's Family Hotel, popular for its Chinese restaurant complete with fish tank. In the bar on the corner, workers rounded off the week with a few beers on a Saturday at lunch time.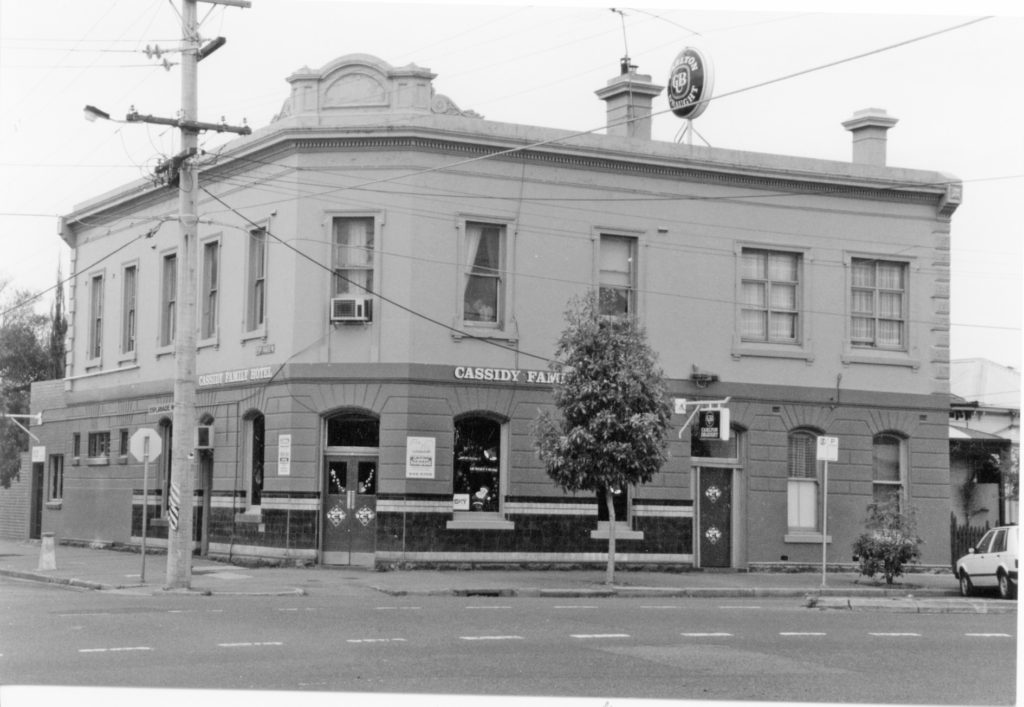 In 1998, photographer John O'Flaherty revamped the hotel with the short lived intention of operating both the pub and a digital photographic studio.
Twin brothers and respected Melbourne restauranteurs, Tony and Peter Giannakis, purchased the building in 2001 and altered the interior to create The Graham which became a well loved fine dining establishment with white table cloths and impeccable service. However, in 2017, when the brothers were made an offer they couldn't refuse, the Graham changed hands again.
For a while the hotel was in limbo, but it is now on the cusp of re-opening following significant renovations and a new identity.
---
1Frederick Williams was also a Councillor (1875-1886) and Mayor (1880) of the Borough of Sandridge. He designed several other buildings in Port Melbourne including Holy Trinity Church Hall and Swallow and Ariell's counting house on the south eastern cnr of Rouse and Stokes Sts.
Souces
City of Port Phillip Heritage Review Citation No: 652
Pat Grainger Chartered Scoundrels: A brief history of Port Melbourne hotels 2007
Gee family in Australia: information about Frederick Williams Genealogy.com https://www.genealogy.com/ftm/g/e/e/Colma-B-Gee/WEBSITE-0001/UHP-0827.html accessed 19 November 2020