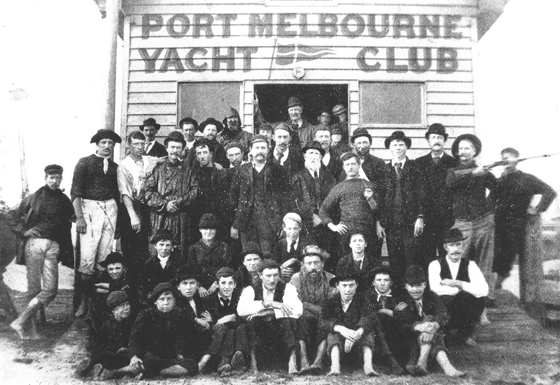 A key word triggered in our minds by the 1890s is 'Depression'. The Port Melbourne experience of economic downturn in the 1890s was even more severe than that which they suffered in the 1930s, partly because there were fewer resources to which the unemployed could turn for help. Pawnbrokers' loans were in great demand. The page below is one pawnbrokers record for July 1891 that includes such lines as blue blanket 1s 2p.
It has been estimated that 30% of adult men in Port Melbourne were unemployed; houses stood empty when tenants could no longer pay the rent and there are many heartbreaking stories. One of the most poignant is the father and his two young children sleeping on the open ground near Heath Street. They had been without food for some days when a charity worker found them.
Port Melbourne was dominated by the shipping trade, and many residents were employed in shipping related occupations. The trigger for the depression worldwide was a collapse in demand for wool and wheat. In Victoria, the reckless borrowing associated with the boom conditions of the 1880s came to an abrupt halt, businesses declared themselves bankrupt and banks closed their doors.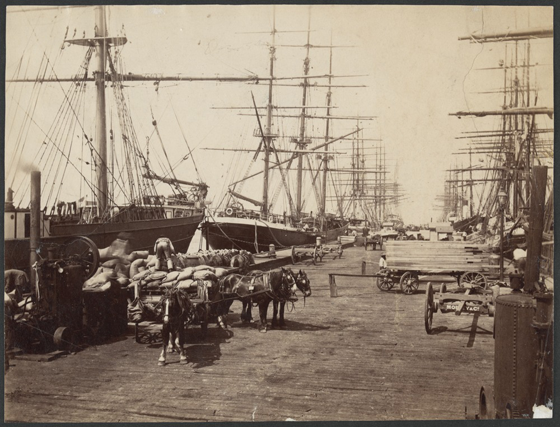 As trade decreased fewer ships were in dock and the gross tonnage in the port declined, culminating in the low point in 1893. At the same time steam ships replaced sailing ships and required fewer seamen to crew them and fewer labourers to service them when they were in port. The movement from sail to steam is demonstrated in this photo of Town Pier in 1890: a ship that has both masts for sails and a funnel for steam is berthed on one side of the pier and a steam engine, in the left foreground, is being used to load a ship.
Nevertheless there were several key buildings opened at this time, including the Fire Station in Liardet Street and the new Port Melbourne Railway Station.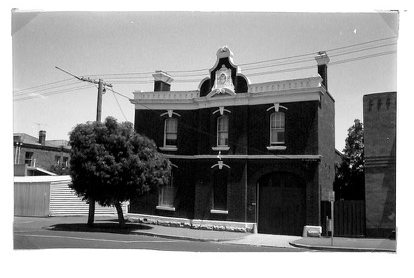 1897 was the year when the sewerage system was opened for Melbourne and the very first property to be connected was the All England Eleven Hotel on the corner of Rouse Street and Princes Street.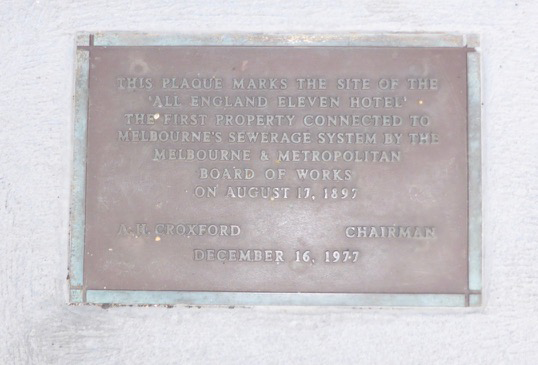 The event is commemorated today by this small plaque inserted in the footpath.
1880 – 1890 | Decade x Decade | 1900 – 1910