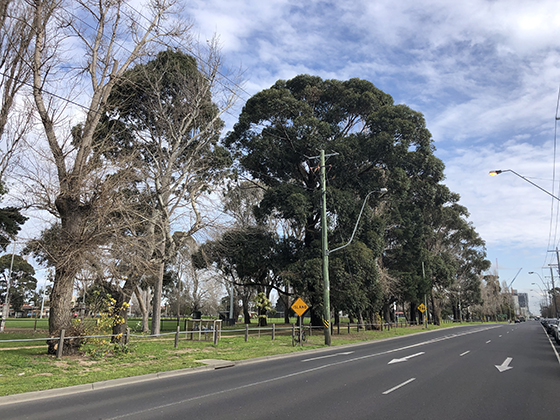 Plummer Street runs between Bridge Street and Prohasky Street with a section running the length of J L Murphy Reserve.
Andrew Plummer was born in 1812 in Dalkieth, Scotland. He came to Australia in 1853 and established a medical practice in Bay Street having qualified in medicine at Edinburgh University.
He soon became involved in community affairs and was elected chairman of the committee advocating for local government for Sandridge. When Sandridge became part of Macarthur Ward of the City of Melbourne in 1857 he was elected as a councillor.
In July 1860, Sandridge was proclaimed a municipality and Dr Plummer was appointed the Returning Officer for the first selection despite also being one of the candidates. He was duly elected to Council with the fourth highest number of votes. He served as Chairman and then Mayor of Sandridge between 1862-1865.
Andrew Plummer died on 22 July 1901.
Dr Plummer's son, James Ker Beck Plummer was a solicitor and also a local councillor. He was first elected in 1866, was re-elected three more times and resigned in 1904 having served as Mayor in 1885-86 and 1889-90.
Both men were heavily involved in the Freemasons Sandridge Marine Lodge. Andrew was one of the nineteen men who signed the application for Warrant of Constitution when the Lodge was officially formed on 9 July 1858. James became a member of the lodge in 1866 and was Worshipful Master 1868 and then re-elected for a second term in 1869.
The section of Plummer Street that runs between what are now Salmon and Prohasky Streets appears on a Melbourne Harbor Trust General Plan dating to 1891 and was declared a Public Highway on 18 June 1898 in the Victorian Government Gazette No. 71.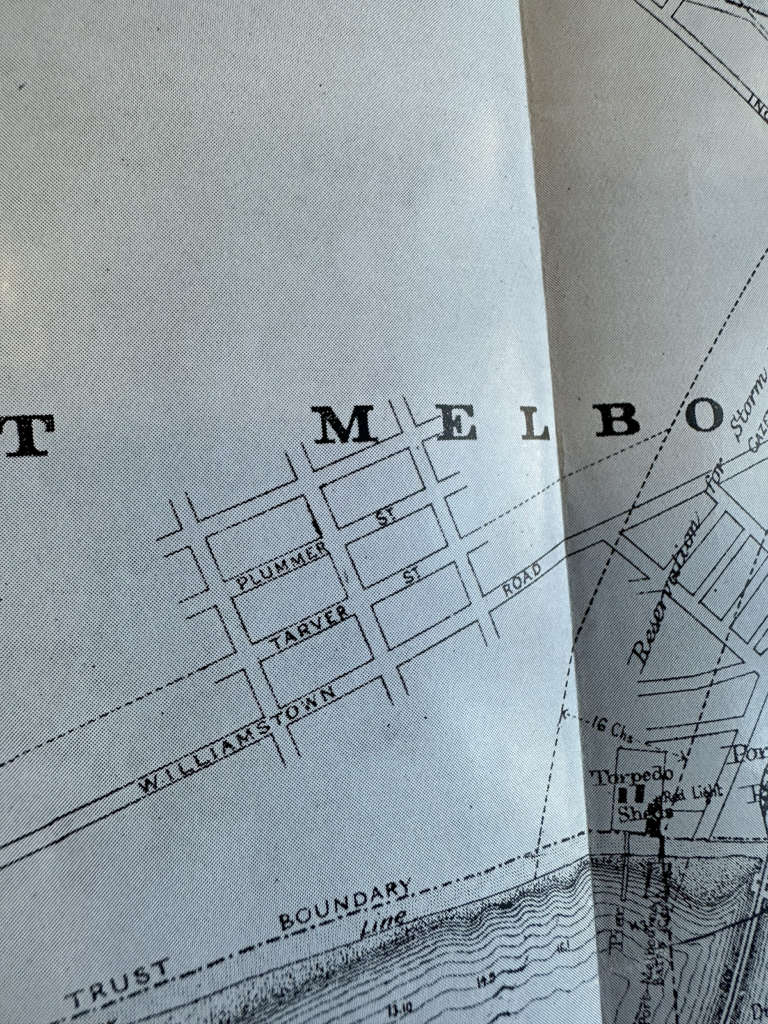 It seems likely that Plummer Street was named in honour of James Ker Beck Plummer given that it was laid out at a time when he was on Council and the neighbouring streets, Tarver, Prohasky, Smith and Salmon were contemporaries on Council of J K B Plummer. It is also possible, probably even, that the street also honours his father, Andrew Plummer MD, who was a key player in the establishment of Sandridge as a seperate municipal area and, somewhat controversially, was the Returning Officer and a successful candidate is the first Sandridge Borough election.
References:
Bride, Margaret & Graham 2013, The Borough and Its People, Port Melbourne Historical and Preservation Society, Port Melbourne
U'Ren, Nancy & Turnbull, Noel 1983, A History of Port Melbourne, Oxford University Press, Melbourne
Porritt, J U (researcher) 1958, Sandridge Marine Lodge – The First One Hundred Years, 1858-1958, G W Green and Sons Pty Ltd, Printers, Melbourne
Hoare, B. Melbourne Harbor Trust Commissioners Jubilee Report, 1877 – 1927
1898 'PUBLIC HIGHWAYS IN THE TOWN OF PORT MELBOURNE', Victorian Government Gazette, No. 71, 22 July, p. 2849.